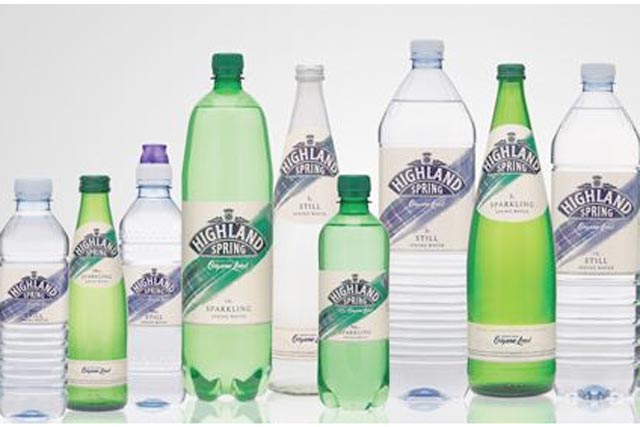 The direct marketing agency won the account following a competitive pitch, through online intermediary Recommended Agency Register. The move puts an end to Highland Spring's 10-year relationship with Glasgow-based incumbent ad agency, Merle.
Story will support Highland Spring's aim to become the UK's number one water brand. Activity is likely to include TV, radio and press, although its media strategy has yet to be decided.
Earlier this month, the company expanded its offer to a lower price point, with a cash-and-carry water brand called Hydr8.
In 2009, Highland Spring appointed Edinburgh-based agency Multiply to develop its below-the-line marketing.
Paul Condron, Highland Spring Group head of brand marketing, said: "Highland Spring is a British success story and we were impressed by Story's passion for the brand. They demonstrated a very integrated approach with excellent creativity, underpinned by a clear understanding of the brief and our desire to lead the market."
Sue Mullen, Story managing director, said: "It has been a long-held ambition of the team here at Story to work with Highland Spring. To have that ambition realised and work on an account that is one of the UK's true super-brands, is a thrill for everyone involved."