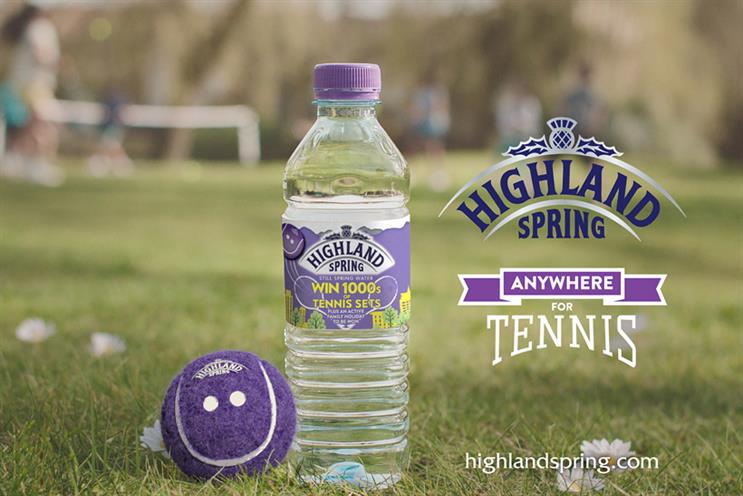 Simon Oldham said bottled water had become "part and parcel" of many people's lives – but there was still a big opportunity for brands to increase penetration.
"If you think back to five years ago, even less than that, people would walk out the house and they'd have keys, wallet, phone; that was the checklist," said Oldham.
"It's now keys, wallet, phone, water. Bottled water has become part and parcel of daily life for a lot of people. That's the biggest single change – people have a bottle of water as an accessory now."
Oldham's perspective is backed up by figures – bottled water has seen surging sales in the UK in recent years. Data from Zenith's bottled water report shows that consumption in 2015 went up 8.2%, reaching 3.3 billion lites, with a retail value of more than £2.5bn. Volumes have doubled over the last 15 years, and Zenith projects they will reach 4.8 billion by 2020.
Oldham said that despite this, there are still plenty of consumers that do not drink any kind of water – let alone not drinking bottled water.
"The average [amount of bottled water bought annually] in the UK is 44 litres per capita, a fraction what you would see in some European markets," said Oldham.
"In terms of absolute penetration, bottled water is at about 54%, so there's a lot of headroom. But also, less than 60% of people drink a glass of water per day.
"Healthy hydration is a message that's been talked about for a number of years now. We would advocate drinking more water, pure and simple. If people choose to drink tap water, that's fine, that's still good – if they get into the habit of drinking tap water, they might choose to drink bottled water too."
A Spring in its step
Highland Spring itself will be looking to tap into the surge in demand by reconsidering its positioning; it's undergoing a strategic review, following a major consumer study conducted last year.
Last month, it appointed Whitespace to its integrated strategic creative account, after a competitive pitch including the previous incumbent, Story. Whitespace already held the brand's digital account.
"The work that we did last year have shown us some really clear insights about the bottled water consumer, their behaviour, what they're looking for, their habits, and about us a brand and how we fit into those," said Oldham.
"We are looking to rejuvenate, we are looking to stay ahead of the game and develop our brand, so it is going to be moving forwards. There will undoubtedly be things we're looking to change."