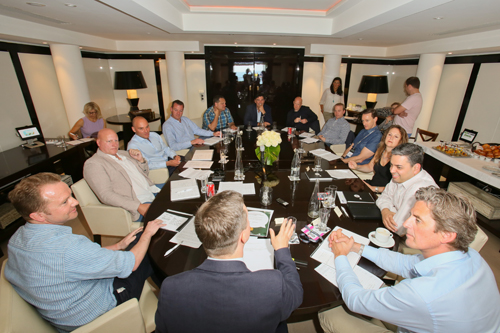 "Brands must target consumers within their cultural niches, or they'll be bored within a second."
This was just one of the insights given at Campaign and Be On's Cannes roundtable, which invited brand CEOs, marketers and agency chiefs to discuss how, in an online space flooded with content, brands can differentiate themselves and rise to the top.
Rene Rechtman, chief executive officer, Be On, said: "The Holy Grail is to fine-tune your campaigns to the 'river of life'. It sounds poetic, but when you wake up in the morning you check your mobile. At work, you are on your laptop, in between meetings you are on your mobile, in the evenings you are on your tablet and your behaviour is different."
Ami Andersen, director of marketing excellence, General Mills, said: "Right now, the average consumer sees about 3,000 advertising messages a day, so if it's not relevant to me or solve a problem in my life, I'm not listening to it. You need to understand what the consumer problem is, and what can your brand uniquely own and where do they intersect."
Martin Moll, marketing director, Europe, Honda, said: "It is about dialogue and interaction. It's about 'reward me' and 'what's in it for me?' There is nothing worse than downloading an app and wondering, where's that going? For us, it's about the four Es – educate, engagement, excitement and entertain me."
For more insights, see the debate in full.