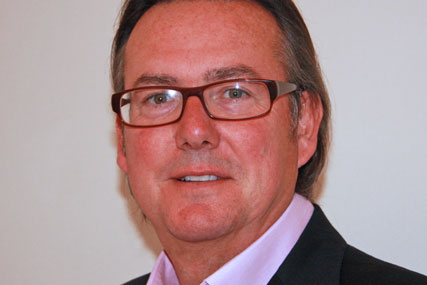 In an unexpected pique of modesty for someone in the media industry, Jerry Hill doesn't want to talk about himself.
Despite appearing to achieve in nine months something the radio industry had been squabbling about for nine years, he does not want the credit for introducing an online diary to Rajar, the radio audience survey. He attributes that to his many stakeholders and research partners.
One might have thought that Hill would have got used to placing himself firmly astride a pedestal. No wallflower, he rose through the ranks to become the chief executive of the United News & Media-owned TSMS, before switching agency-side to lead Initiative.
After three senior roles at the agency over eight years - during which it went through some particularly challenging times from which it has struggled to recover - he left in 2008. Perhaps this accounts for his wariness in dealing with the press, or for blowing his own trumpet.
Hill joined Rajar in September last year, and was given the brief to look at whether the long-running saga over plans for an online audience measurement diary system were viable, or should be scrapped outright.
As many who had wrestled with the issue before him will testitfy, it's a thorny question.
"There is always an economic equation in these things," Hill explains. "But the real issue would have been if the consumer experience was such that the completion rates were poor. Then all the interest and uptake would be distorted, and we would have had problems - it would not have been viable."
However, when the YouGov-built online diary was tested in the fourth quarter of 2010, it showed such promising results that it will finally be introduced - albeit in a limited way - in July. Initially, the format will be used for a sixth of respondents, rising to 50 per cent from the second quarter of 2012.
The radio industry has been preoccupied by online diaries for a decade. The former talkSPORT boss Kelvin MacKenzie felt so strongly about it, he took Rajar to court in 2004, without success.
But Hill dismisses the suggestion that the paper survey distributed through face-to-face interviews, which still forms part of audience measurement, is anachronistic.
"It really must be noted that the level of engagement and acceptance - and completion - for paper has never been higher," Hill insists. "We're not doing this from a position of weakness, we're doing this from being in a position of reasonably rude health. I prefer to look at it as anticipating, as opposed to reacting."
Indeed, Hill rules out using a fully online panel as it will miss out on a swathe of the public.
Juggling so many stakeholders - all of which use Rajar as their trading currency (or, in the BBC's case, as justification for the licence fee) - is not for the faint-hearted. Audience declines can hit revenues hard, as Absolute Radio has found.
While Hill remains too modest to take credit for successfully negotiating this tightrope that satisfies the divergent needs of its members, others in the industry are able to speak on his behalf.
"Jerry has steered a progressive path through the competing demands of commercial operators on the one hand, and the BBC on the other, to bring to market the next generation in data collection," Andrew Harrison, the chief executive of RadioCentre, says. "It shows Rajar is in touch with how audiences are listening in the digital age, as well as bringing improved confidence and transparency to the industry."
And confidence in the radio industry is something that appears to be increasing after several years of upheaval. The recently launched Radioplayer, a joint project to deliver an online player for the UK radio industry, announced that last week it had 5.7 million online listeners per week, more than 4oD and ITV.com combined. This contrasts with the faltering YouView TV aggregator project.
Hill's experience as a former industry leader at TSMS, combined with knowledge of how the media research industry works, seems to have paid dividends.
"Jerry has been involved in media for many years - he has lots of experience and great contacts," David Mansfield, the chairman of Rajar, says. "He has run some very large businesses, so it's no surprise he has been able to get to grips very quickly with the project.
"He has also managed to attract the investment required during a recession."
Mind you, Hill has a reputation, in some quarters at least, for being a little pompous and grey. His love of theatre and sailing bring to mind some of the characteristics of the former Prime Minister Ted Heath, some say. But having managed to get some sort of consensus from Rajar is no mean feat.
"It's very easy in technical projects to get bogged down in side issues, but Jerry's got a good way of cutting through that," Adam Bowie, the head of strategy and planning at Absolute Radio, says. "He's relatively new to the job but he's brought renewed energy and fresh ideas with him."
Even if Hill claims to be uncomfortable in the spotlight, he has pulled the online diary out of the audition phase, through rehearsals and into a performing reality.
Mansfield says he is a "man in his prime" and it is hard not to think, after a difficult end to the last decade at Initiative, he may have found his vocation.
THE LOWDOWN
Age: 50
Family: Married to Katrina with two teenage boys, Ollie and Charlie
Lives: Ealing, London
Hobbies: Golf, cycling, messing around in boats, theatre and watching
Arsenal
Couldn't live without: My iPhone (after family and friends)