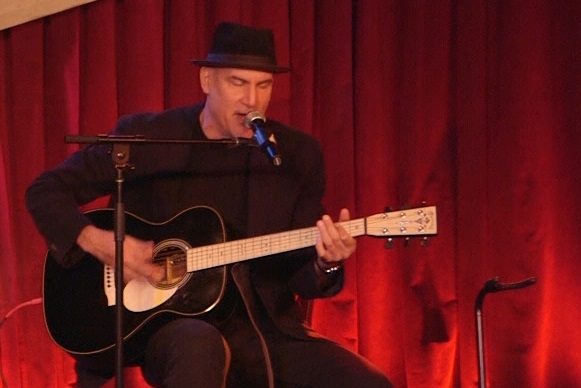 NEW YORK — "The idea that there are creative people and non-creative people is wrong," according to Peter Himmelman, singer, songwriter and chief executive of creative workshop firm Big Muse.
Himmelman was offering "Rock star wisdom for advertising rock stars" at Advertising Week here Tuesday, joined on stage by TBWA Worldwide Global Creative President Rob Schwartz.
"Creativity is the ability to eliminate fear and be with people in the moment," he said. "It is important to understand the difference between fear and anxiety and creative tension."
Himmelman used a character called "Marv" to illustrate the voice people hear in their heads, holding them back from creativity. "Rather than face abandonment, we listen to the voice instead of killing him and say 'Thank you, Marv, for covering my ass.'
"Creativity is what naturally occurs when our fears obey us," Himmelman continued, "but it is not a talent and skill set, but about being free and the sort of person who is alive."
The Grammy- and Emmy-nominated Himmelman also discussed the importance of improvisation to the creative process, whipping out his guitar on stage and making up songs on the spot based on subjects suggested by the audience. These included Colorado, the White House security breach and Schwartz's beard.
He told the audience there is no greater motivator to creativity than a paycheck and a time scale.