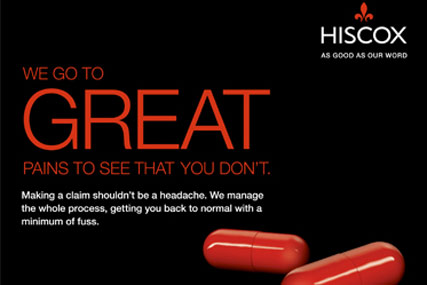 The business, previously held by the media buying company Acquity, is using ISBA to help with the process.
Hiscox, which offers commercial and domestic insurance, has already approached a number of agencies.
The winning agency will be responsible for supporting the marketing of Hiscox's direct business and its broker business, whereby consumers buy Hiscox services through independent financial advisors.
Hiscox spent two-thirds of its advertising budget on press activity last year, according to Nielsen. The second-most-used medium for the company is outdoor advertising, followed by online and direct marketing activity.
The company's relationship with VCCP, which handles its creative account, is unaffected by the review.
Annabel Venner, the Hiscox head of marketing, said the company is looking for "new and fresh thinking".