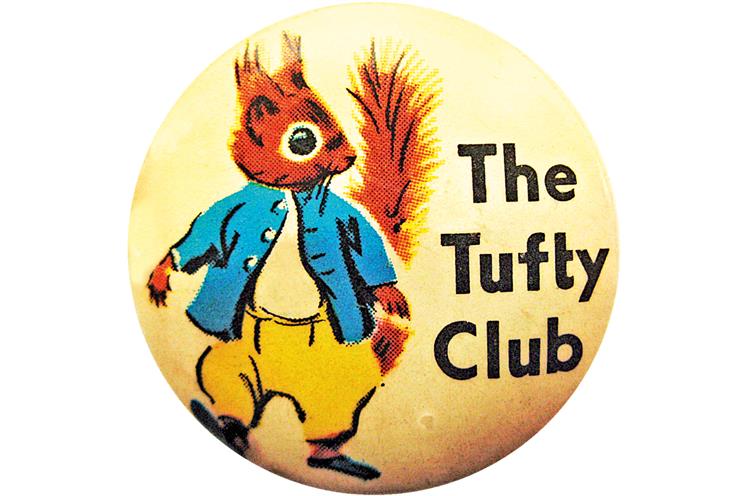 Tufty, a cartoon red squirrel from East Cheam with a dangerous jaywalking habit, might seem an unlikely advertising icon. Yet he was central to one of the UK's most successful road-safety initiatives and credited with helping safeguard the lives of thousands of children.
Indeed, he retains a sentimental place in the memories of many of today's fiftysomethings for teaching them their kerb drill.
The character's origins go back to 1953. With car ownership expanding in the post-war era, accidents involving children hit an all-time high.
As a result, Elsie Mills, an employee of the Royal Society for the Prevention of Accidents, created Tufty Fluffytail as the star of a series of short books to convey clear and simple road-safety messages to children.
Tufty and his loyal sidekick, Bobby Brown Rabbit, as well as Willy Weasel and Harry Hare –featured to show what happened when children forgot road safety – were a huge success.
More than 30,000 books were issued and the Tufty Club, launched in 1961 for under-fives, had nearly 25,000 branches throughout the country – and almost two million members – at its peak. The club's impact was immediate – the number of road deaths among under-fives dropping from 305 in 1961 to 255 a year later.
In 1971, Tufty's popularity led to COI commissioning Stop Motion, the animation studio responsible for Trumpton, to make a series of short films narrated by Bernard Cribbins that ran for a quarter of a century.
Despite a couple of make­overs to keep him up to date, Tufty eventually went into hibernation. His films were less relevant to modern children, having been set – as one observer pointed out – in the days of "brightly coloured drapers' shops and neat front gardens".