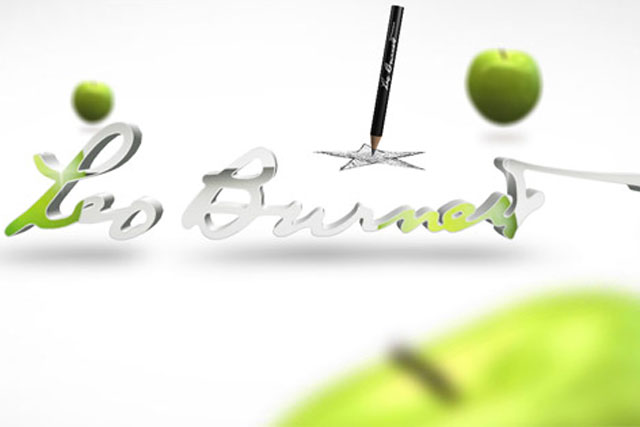 They somehow epitomised the Midwestern homeliness and gentle manners for which Burnett stood, and which his agency personified with the so-called "Chicago school" of advertising.
The agency still offers apples to visitors and staffers 40 years after Burnett's death - the Chicago office alone has given away more than two million in the past ten years.
A one-time crime reporter and in-house copywriter for Cadillac, Burnett drew on all his optimism when setting up on his own. Not only was the US economy in meltdown, but all the country's most successful agencies were based in and around Madison Avenue.
"I sold my house, hocked all my insurance and took a dive off the end of the springboard," he later recalled.
The agency just about managed to keep its head above water. Yet its founder's creative style - strong images rather than text-filled explanations of a product's features - resulted in a number of advertising icons, from the Marlboro Cowboy to the Pillsbury Doughboy and Tony the Tiger.
Burnett, who called his style "sodbusting corniness", represented the antithesis of Madison Avenue sophistication.
The Minnesota Valley Canning Company, for whom Burnett created the Jolly Green Giant, became one of his first clients after its president said: "I want the little guy with dandruff and the rumpled suit."
Ironic, therefore, that somebody with neither ego, nor a reputation as a public speaker, should have delivered one of the most inspiring ever addresses on advertising.
Speaking to his Chicago staff on 1 December 1967, he said he no longer wished to be associated with the agency if it ever compromised its integrity and relegated its creative spirit in the interests of efficiency, and when the apples were "no longer part of our tone or personality".
"That is when I shall insist you take my name off the door," he said. "And by golly it will be taken off the door. Even if I have to materialise long enough some night to rub it out myself - on every one of our floors. And throw every goddamned apple down the elevator shafts!"
THINGS YOU NEED TO KNOW
- Leo Burnett was one of the four original inductees into the US Copywriters Hall of Fame. Time magazine named him as one of the 100 most influential people of the 20th century.
- Burnett retired in 1967. When he died aged 79 in June 1971, his agency billed more than $400 million, and was the fifth-largest in the world.
- In 1999, Leo Burnett acquired the D'Arcy network to create Bcom3, in which Japan's Dentsu took a 20 per cent stake. Publicis acquired Bcom3 in 2002, merging the D'Arcy network into Leo Burnett.