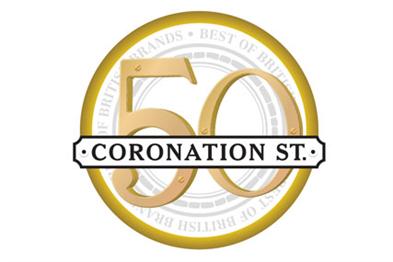 The early months of 1996 were rife with speculation about which advertiser would invest in the biggest sponsorship opportunity ever offered on terrestrial TV in the UK - Coronation Street, Granada's flagship show with audiences of up to 14 million.
In the end, it was Cadbury that plucked up the courage - and found the £10 million - to set the benchmark for broadcast sponsorship in this country. The deal allowed the name of the confectionery and drinks giant to appear with the opening and closing credits, and the brand to run off-air promotions using the show's stars.
The package was brokered between Carat, the Cadbury media buying agency, and Granada Media Sales. Mick Desmond, its then chief executive, hailed it as a perfect balance between "the integrity of the programme and the commercial expectations of the advertiser". The upshot was certainly one of the longest-lasting and most successful commercial tie-ups ever seen on British TV, allowing Cadbury to achieve a complex set of communication objectives.
Not only did it raise awareness of the Cadbury brand, but it also proved of great tactical use. In 2005, ten different products were featured and the sponsorship was also used to launch brand extensions.
In the end, though, the arrangement outlived its usefulness for Cadbury, which axed it in November 2006. While acknowledging Corrie had been great for umbrella sponsorship, the company said it now recognised that different brands needed different marketing strategies. As one executive put it: "You can't just use a catch-all."
THINGS YOU NEED TO KNOW
- Cadbury halted its sponsorship of Coronation Street for several months in June 2006 when it had to recall more than one million chocolate bars due to a suspected salmonella contamination.
- Coronation Street's audience hit 14.58 million in December 2010 for a tram crash disaster marking the show's 50th anniversary.
- Cadbury was forced to deny that its decision to end the sponsorship was connected with racier storylines planned for the show.
- Harveys, the furniture retailer, succeeded Cadbury as the Coronation Street sponsor in September 2007, and continues to sponsor the programme to this day.