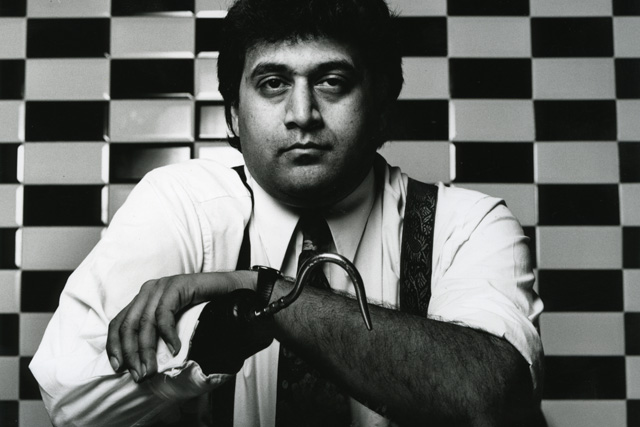 A one-time novice monk, would-be Catholic priest and nightclub bouncer, the founder of Hook Advertising was never shy of staging stunts to publicise his grievances.
It was probably why adland was never able to take him completely seriously and largely rejected his appeals to help fund his fight. Yet in taking on the combined might of Barclays and the Hutchison telecommunications giant, Joseph showed he was deadly serious.
His tenacity and resourcefulness in battling for control of the Rabbit telepoint logo created by Hook succeeded in consigning to history a legal precedent dating back to the 20s when agencies were merely space sellers of lowly status.
The legal battle began in the early 90s when Hook was fired from the Rabbit business after Joseph refused to sign over worldwide copyright of the Rabbit logo to Hutchison, which had bought the Rabbit licence from Barclays.
In January 1996, Mrs Justice Arden effectively ruled that clients could not grab creative work pitched to them speculatively unless there was a prior agreement.
But although Joseph won the battle, he lost the war. The judge also decided that Hook, in its enthusiasm to win the £4 million Rabbit account, had traded its rights to the logo and that a preliminary agreement was in place before the contract was signed.
Joseph remarked afterwards: "Does it mean that if we polish the car too brightly, we give the client permission to drive it away?"
Six months later, he abandoned his lawsuit against Barclays and Hutchison. It had become a personal ordeal for Joseph, who had to struggle against recurring depressive illness while finding the money to keep the case alive.
Things you need to know
- The 1996 verdict on the disputed ownership of the Rabbit logo replaced the legal precedent set in the so-called 1928 Hycolite case.
- When Joseph's Maserati kept breaking down, he hired a mobile billboard listing the car's faults and parked it outside the Mayfair showroom. He got his money back.
- Joseph lost his arm when he fell into the gear cogs of a 50-ton travelling crane during a holiday job at a Stockton iron foundry in 1979. "When you've looked death in the face, nothing can ever be as frightening," he said.
- Joseph no longer works in advertising and lives in his native North-East.