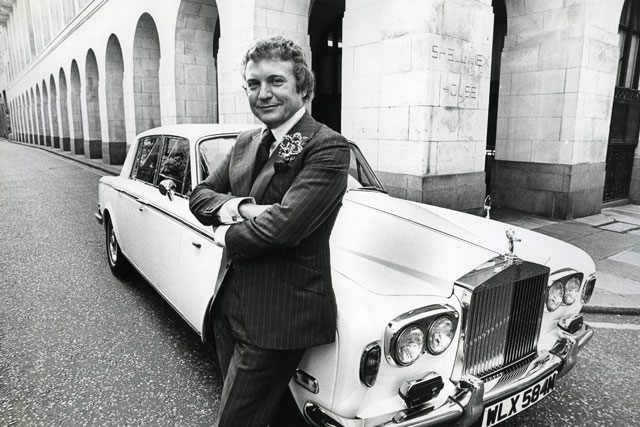 Small wasn't in adland's lexicon when it came to cars. They had to be big, flashy and expensive and reflective of the fact that their drivers had truly made it to the top.
The Ferrari (as driven by Rupert Howell when he ran new business at Young & Rubicam) and Porsche Carrera were the most obvious manifestations of upward mobility within the agency world from the late 70s to the early 80s. The flamboyant Peter Marsh was synonymous with his white Rolls-Royce, David Abbott with his custom-built Bristol and Peter Mead with his top-of-the-range Aston Martin.
Brian Watson, the veteran creative, says: "I remember walking past Peter's car as he opened the door and almost being knocked over by the smell of the leather."
Expensive cars were a key perk at a time when taxes were high and agencies had little fiscal discipline.
Cars were a way of ensuring you attracted the best talent. Lord Bell, then running Saatchi & Saatchi, lured Jennifer Laing back from Leo Burnett by noting her request for "a really flashy car". A few months later, a red Ferrari was delivered to her in Charlotte Street. Laing, who hadn't driven since passing her driving test at 17, had to get her brother to drive her home.
By the early 90s, however, cars had reached the end of the road as an adland inducement. Recession meant agencies were no longer able to be so magnanimous and relentless assaults by chancellors on company cars meant they no longer offered significant tax advantages.
What's more, many a cash-strapped client was beginning to question who was actually paying for the gleaming BMW his agency account director had just driven into the car park.
Things you need to know
- Agencies expected senior executives to drive the cars they advertised. That was OK for WCRS managers who were each given a BMW 3 Series. The top brass at FCB, which handled the problem-plagued British Leyland, weren't so lucky.
- Asked why he'd moved on from being a full-time adman to collecting non-executive directorships, Martin Boase replied that it was "to keep me in Bentleys".
- Agency car packages could be extremely generous. Many included unlimited petrol, servicing and, if necessary, a courtesy vehicle.