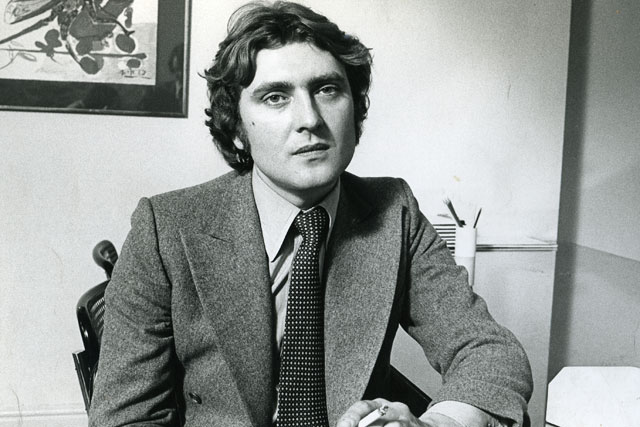 The Seymour was a term used to describe a £100,000 salary and, for some years after it first appeared, it became a unit of currency as creatives moved jobs for "half a Seymour" or "a Seymour and a bit".
Admen began hitting the salary jackpot in the "never-had-it-so-good" years of the 60s. Consumerism arrived as the UK finally emerged from post-war austerity. It demanded a new kind of creativity, and clients were prepared to pay top dollar to agencies that could work their magic.
At Collett Dickenson Pearce, the most highly creative agency of its day, Colin Millward, its inspirational creative director, was free to hire the best talent in town with no expense spared. John Salmon, who was to become one of CDP's biggest creative names, doubled his salary when he joined in 1967.
But it was Geoff Seymour who caused salary hype to reach its apogee when he became the first creative to earn £100,000 a year on joining Saatchi & Saatchi in 1982. A copywriter's average pay at the time was £15,000.
Seymour was undoubtedly a brilliant creative with numerous classic ads to his credit - from Birds Eye to Stella Artois, for which he coined the "reassuringly expensive" line - during spells at CDP and Lowe Howard-Spink.
Saatchi & Saatchi was eager to show it was sparing no expense servicing its newly won British Airways account, and Seymour threw himself into a "fast cars and fast women" lifestyle. Friends recall him emerging from his Bentley wearing a cloak, sweeping into the office looking like Oscar Wilde.
Seymour's story had a sad end, though. His good looks fell victim to the chemotherapy needed to fight the cancer that was to kill him at the age of 61 in 2009.
In the end, adland mostly ceased to care about Seymour. By his own admission, he had an acid tongue and some say he made too many enemies on the way up to have enough friends on the way down.
Things you need to know
- Geoff Seymour's salary jumped by £40,000 when he joined Saatchi & Saatchi, but he later claimed he was never happy there. "I never thought it was particularly good, creatively," he said.
- Among Seymour's other famous contributions were "they'll make a dishonest woman of you" for Birds Eye chicken pies and "Irn-Bru: made in Scotland from girders".
- Sir Frank Lowe was Seymour's hero. "He's in a different league to any other adman in this country," he said of his idol.