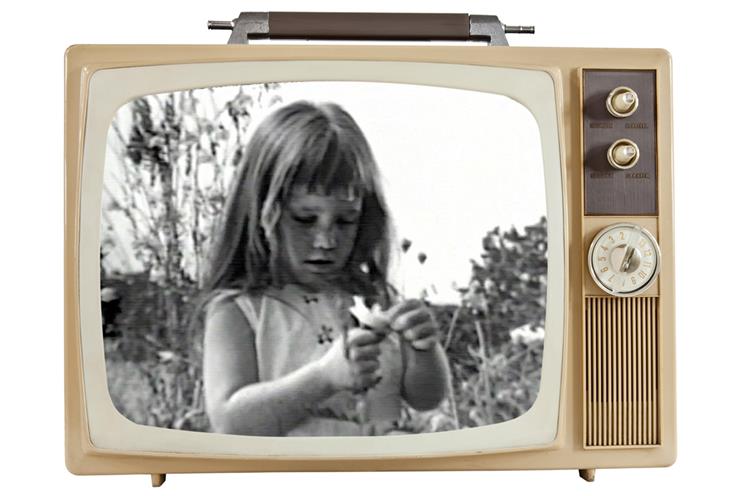 It ran only once. Yet the "daisy girl" spot changed forever the way that politicians sold themselves to voters.
It featured a three-year-old, Monique Luiz, pulling the petals off a daisy and counting them. As the camera zoomed in, the girl was replaced by a nuclear explosion and the unidentified voice of the US president Lyndon Johnson.
Produced by Doyle Dane Bernbach, the spot, aired on 7 September 1964 during NBC's Monday Night Movie, was in total contrast to previous campaign ads usually featuring candidates talking to camera about their policies.
Although the ad never mentioned his name, nobody was in any doubt about its target – Johnson's opponent in the upcoming presidential election, Barry Goldwater.
Although Johnson was predicted to win comfortably, polls suggested a narrowing of his lead over the Arizona senator, who spoke recklessly about nuclear war and joked about lobbing a missile at the Kremlin.
And although Goldwater's aides rejected the advice of his agency, Erwin Wasey Ruthrauff & Ryan, to use shorter spots, Goldwater was outspending Johnson on TV by an estimated 40 per cent.
The Johnson camp warmed to the idea of a devastating attack on Goldwater over his attitude to nuclear war. To create the spot, DDB drafted in Tony Schwartz, who was renowned for his groundbreaking work with sound and believed in using emotions rather than rational appeals to persuade.

But although the resulting ad made political history, it failed to make an appreciable dent in Goldwater's poll numbers. The majority of voters had probably already ruled out Goldwater and the ad just convinced them they were right to do so.