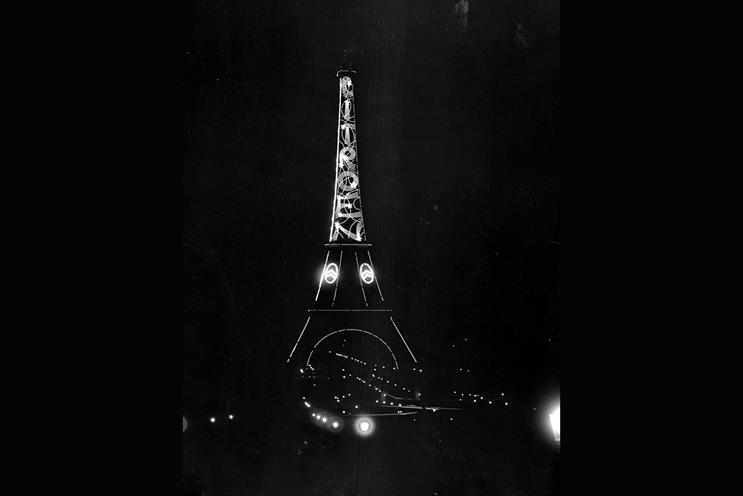 Even for a man renowned as one of the pioneers of modern communication, renting the tower was a daring and memorable coup.
The letters, each more than 100 feet high, created a gigantic display so bright that it could be seen 60 miles away, and it came to be recorded in The Guinness Book Of Records as the world's largest ad.
For the next nine years, the lights continued to shine in tribute to a man dubbed Europe's answer to Henry Ford by making mass-produced cars accessible to millions of people. What's less known about Citroën was his genius as a marketer.
While car-making turned Citroën, the founder of the double chevrons, into an immensely wealthy man, his money also allowed him to indulge his passion for advertising and pioneering marketing techniques that helped him deliver on his belief that customers should always be the focus of attention.
Well before marketing and PR became commonplace, Citroën was using them widely to encourage people's interest in cars and, eventually, to buy his products.
He even produced toy versions of his famous 5HP model. The result was not only thousands of children peddling toy cars with the Citroën name on them but also ensuring it was on display in the country's toyshops.
Designers and photographers were on Citroën's payroll from the beginning, producing high-quality promotional materials that the company's dealers were encouraged to use.