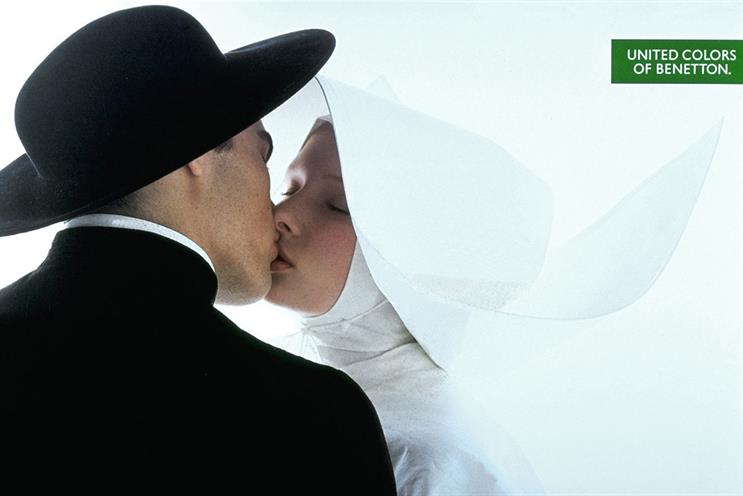 And nobody pushed the creative boundaries further than its shocktrooper-in-chief, Oliviero Toscani.
Toscani was at pains to point out that he was a photographer, not an adman, and it's true that his work was quite unlike any advertising seen before.
But, love it or loathe it, his images were impossible to ignore – a priest kissing a nun, a newborn baby with its umbilical cord still attached and a dying Aids victim surrounded by distraught relatives.
The shots were bewildering. They made no attempt to sell knitwear and offered no solutions to the issues raised.
For Toscani, his work was art funded by advertising. "A sweater has two sleeves, wool is wool," he once explained. "The product is more or less the same. The difference is the communication."
Benetton had never previously advertised when it hired Toscani, a much-in-demand fashion photographer who had worked for Elle, GQ and Stern, in 1982.
Luciano Benetton, the company's founder, says of their first meeting: "I didn't have any particular suggestions or restrictions to guide him except that the campaign had to be different – very different – and that it had to be international."
Influenced by Toscani, other advertisers piled in, destroying taboos and becoming increasingly confrontational as they did so.
Trevor Beattie, who masterminded the FCUK campaign for French Connection, was unfazed by "shockvertising". "These ads aren't shocking," he declared. "What is shocking is the rank mediocrity of 90 per cent of British advertising."