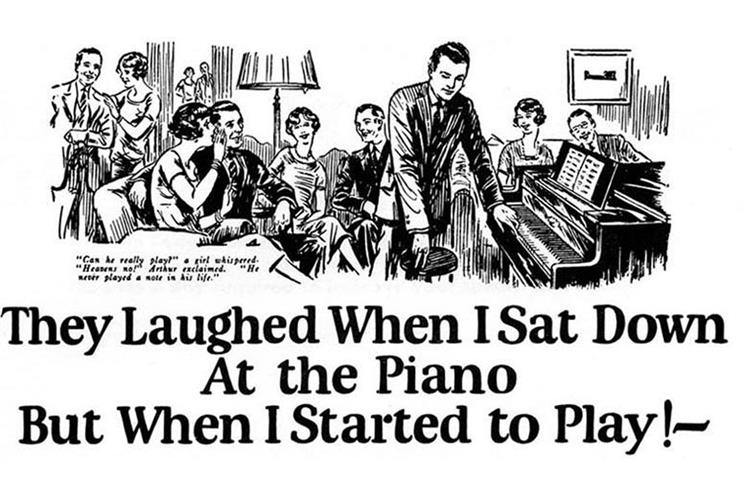 But even he bends his knee to John Caples, the man who penned one of the best-known DM ads of all time, which was headlined: "They laughed when I sat down at the piano but when I started to play!"
Caples was in only his first year as a writer at Ruthrauff & Ryan in New York in 1925 when he created the iconic execution for a home-study course offered by the US School of Music.
The long-copy ad tells the story of Jack, who delivers a flawless performance of Beethoven's Moonlight Sonata at a musical evening, stunning his friends who thought he couldn't play a note.
The ad was an astonishing success, bringing in a record number of coupons when it appeared in Physical Culture magazine. It went on to run in other publications for several years and was much imitated.
Caples was a perpetual critic of sophisticated campaigns, encouraging writers to use simple language and straightforward approaches.
Although not a trained researcher, Caples was an early advocate of testing adver­tising's effectiveness. He focused not only on the copy but the size, colour and position of ads.
And while his methods were ridiculed at first, they eventually came to be accepted as an integral part of the testing and development of campaigns.