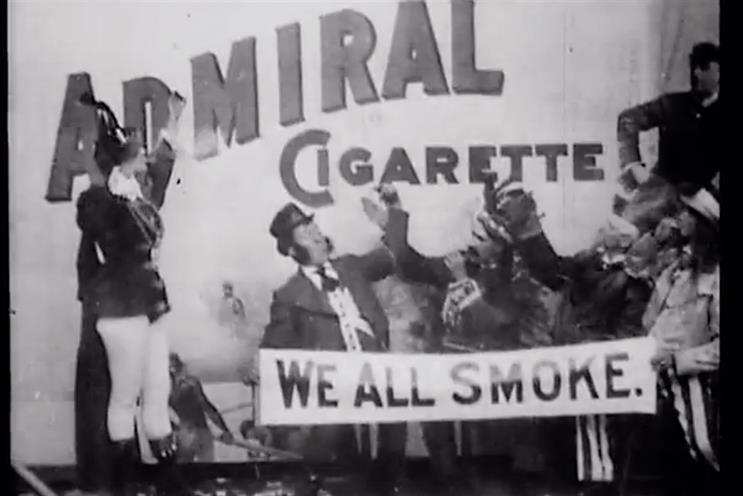 In 1897, Thomas Edison's production company created the world's first film commercial – and it was for a cigarette brand.
Details about how the 30-second film came to be made are sparse. The company had already realised the publicity value of featuring Edison's inventions – and Edison himself – in its films. However, the spot for Admiral Cigarettes appears to be the first made exclusively to promote a product, and the first to be protected as an intellectual property.
Whether Edison app­roached the National Cigarette and Tobacco Company or vice versa isn't clear. What's certain is that the cigarette-maker was looking for ways to usurp the American Tobacco Company's near domination of the US market.
Shot at Edison's Black Maria studio in West Orange, New Jersey, the film opens with four men – one with mutton-chop whiskers, a Native American, a character who appears to be a soldier or a clergyman and another dressed as Uncle Sam – having an animated conversation in front of an Admiral billboard.
Suddenly, a girl jumps out of a box and showers the men with cigarettes. They unfurl a banner that reads "We all smoke", while pointing to the billboard and puffing their cigarettes.
The content of the ad was unusual for its time because it depicted a Native American being treated as an equal among whites and because it defied the convention that women should not be seen smoking.
The film, shown for free nightly on New York rooftops, is said to have attracted so many people that the projectionist was detained by police for blocking traffic on Broadway.