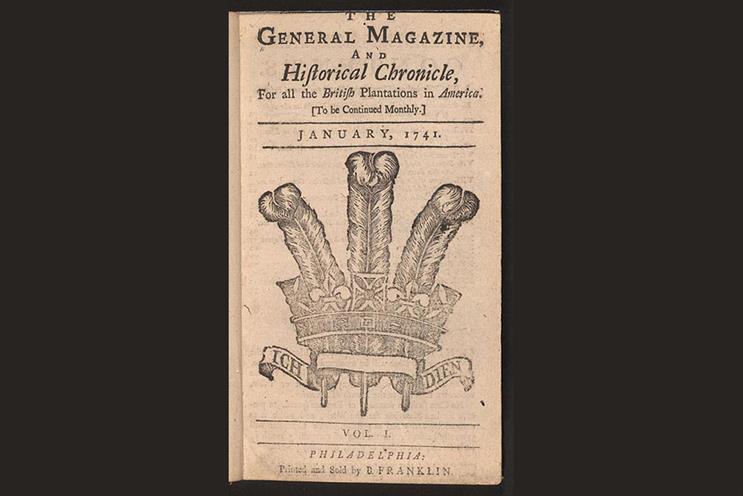 More remarkable still is that the man who set advertising on its way in America was one of the country's founding fathers.
Indeed, to a long list of Ben Franklin's talents – political activist, scientist, author and diplomat among them – must be added advertising pioneer. Such was his natural flair for it that some dubbed him "the patron saint of advertising".
Franklin didn't invent paid-for advertising. That had already begun appearing many years before his birth in London, where the world's first print ads were published in 1622 in a weekly magazine called Relations News.
In fact, he was still two years away from entering the world when, in 1704, the Boston News-Letter, a newspaper heavily subsidised by the occupying British, carried the first paid-for ad (in which a buyer was sought for a 20-acre estate on Long Island) to run in British North America.
With the launch of his General Magazine, which carried the first known magazine ad in the US in 1741, Franklin began bringing some professionalism to the largely amateur business of advertising.
A natural copywriter, Franklin successfully persuaded retailers and other businesses to advertise their goods and services. And he acknowledged the importance of such ads by placing them prominently in his publications.
Before Franklin, newspapers survived on their cover-price. After him, the expense of producing them was largely covered by ad revenue, meaning anybody could buy a copy and grow a paper's market.