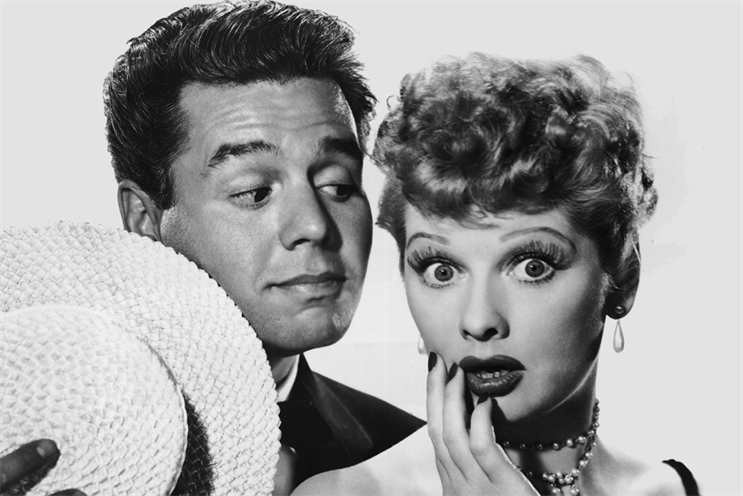 The redhead in question was Lucille Ball, the star of the sitcom I Love Lucy – a programme that chimed perfectly with the US's postwar consumer boom in the 50s and the growing ubiquity of TV sets.
I Love Lucy, featuring Ball and her long-suffering husband Ricky (played by her real-life husband Desi Arnaz), was the kind of middle-brow entertainment that depicted lifestyles most Americans were already familiar with.
As one observer noted: "The show had appeal because it was about nowhere and nothing significant."
This was exactly the kind of format that appealed to TV network executives, however, because it offered whole-some entertainment advertisers wanted in order to attract the most viewers.
Not that I Love Lucy completely fitted prevailing conventions. Lucy was a bit of a rebel who kicked against the boring routines of cooking, housework and financial dependence on her husband. In the first episode, she disguised herself as a clown and sneaked into Ricky's nightclub act.
The programme proved a difficult sell to sponsors. General Foods, which had backed Ball's radio show, turned it down and CBS hawked it along Madison Avenue until Philip Morris was drawn in.
The company sponsored the sitcom from its première until 1955, when it shared the role with Procter & Gamble.
Philip Morris' decision was prescient. I Love Lucy took the US by storm, becoming the nation's most-watched TV series for four out of its six seasons.
So popular was it that an episode in which Lucy gave birth drew 44 million viewers – more than the number who watched President Eisenhower's 1953 inauguration.