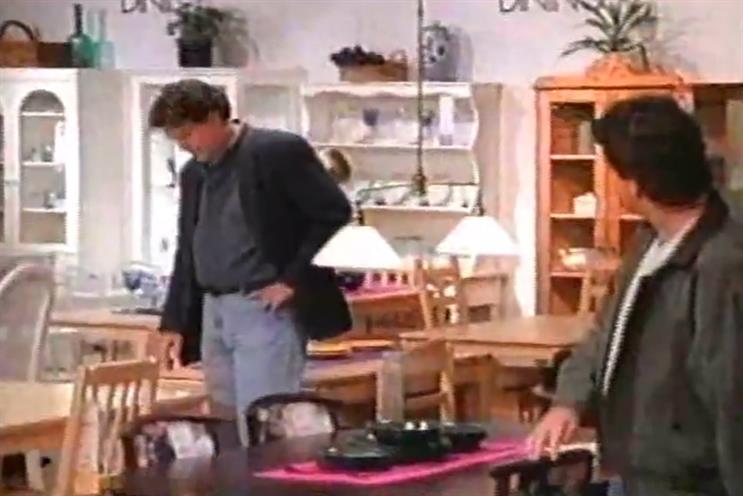 Ikea made the move with a spot created by Deutsch that featured two gay men shopping for a dining table.
Until that time, only a few major advertisers had acknowledged gay lifestyles in their ads – but these were almost exclusively print campaigns. Nobody had run a gay-themed mainstream TV commercial before.
Ikea said the ad's aim was to emphasise that everybody was welcome at its stores and it won much praise from gay activists. "The Ikea ad humanises us," one said. "The importance of that cannot be overstated."
Others, though, were outraged. Ikea's phone lines were flooded with angry calls, conservatives called for a boycott of the company and the Ikea store in Hicksville, New York, was evacuated after a bomb threat.
Perhaps such reactions partly accounted for the time lapse before any UK advertisers followed Ikea's lead. In 1995, Guinness had been due to run a commercial directed by Tony Kaye featuring two men kissing to the sound of Tammy Wynette's Stand By Your Man.
But Guinness took fright at hostile press stories and pressure from anti-gay groups, and the ad never appeared.
It wasn't until three years later that Unilever bit the bullet to become the first British advertiser to screen an ad featuring an overtly gay couple.
Ogilvy & Mather created the spot for Elida Fabergé's Impulse body spray, which began with a chance encounter between a man and a woman but ended with a twist when the man walked away arm in arm with his boyfriend.
By this time, it was clear that viewers were becoming more relaxed about such ads. Despite running during mainstream programming, the commercial sparked no serious controversy or complaints.