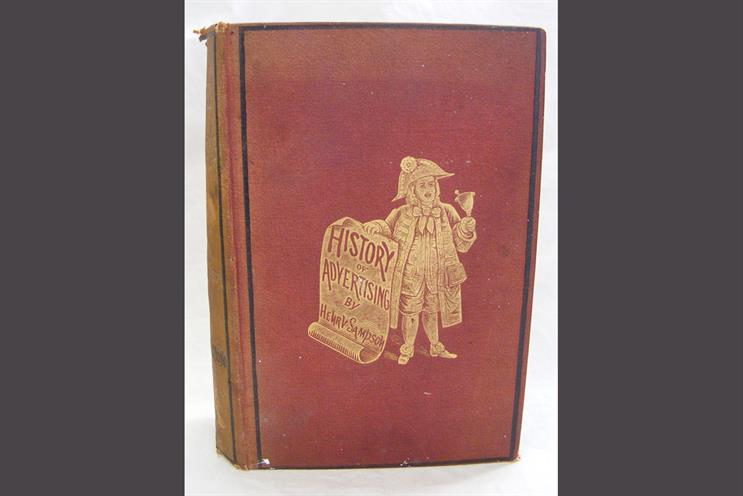 True, there have been books by agency bosses such as David Ogilvy espousing their advertising philosophies, while authors such as Martin Mayer have focused on particular parts of the business.
Only much more recently have serious efforts been made to explain how advertising evolved and to look more closely at the characters and agencies that helped define it. Powers Of Persuasion, by Winston Fletcher, brought the UK industry to life while Mark Tungate's Adland tells the global story.
These works are a far cry from the first somewhat eccentric attempt to chart advertising's course. This was the grandly titled A History Of Advertising From The Earliest Times, published in 1875.
Even though allowances must be made for the fact that the industry still had its most exciting years well ahead of it, the book is an oddity. For one thing, it was written by a sports journalist with little knowledge of advertising called Henry Sampson.
For another, Sampson gave no indication that he cared about his topic or considered it a serious business. Indeed, it was less a history and more personal observations about any ad-related subject that Sampson found amusing.
Oddest of all was the space he devoted to James Graham, a notorious 18th-century quack who advertised that anybody renting his "celestial bed" for £50 a night would be cured of impotence.
In his 1919 book Commercial Advertising, Thomas Russell derided Sampson's efforts as "a sad piece of bookkeeping", adding that advertising "awaits its serious historian".