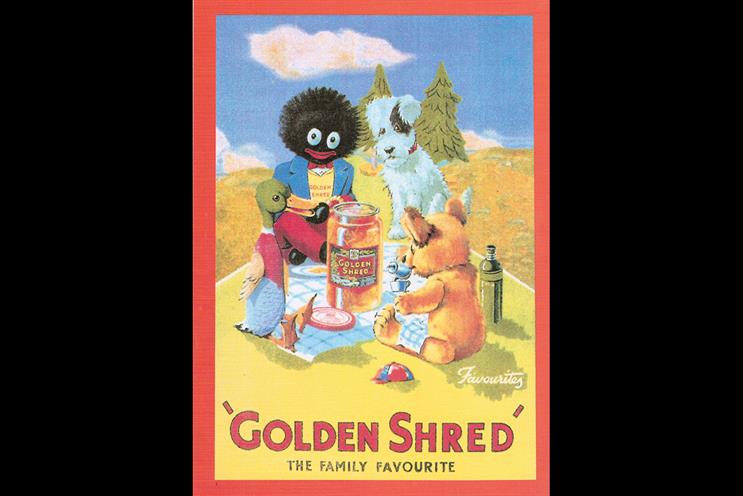 With his natty red bow tie and trousers and flowing blue jacket, the minstrel doll was – depending on your point of view – either an innocent nurseryland character run over by the political correctness bandwagon or a grossly offensive racial slur.
His "killing" marked a watershed moment that brought home to advertisers and their agencies that any creation with even the hint of a racial undertone was unacceptable in a Britain where ethnic make-up was changing fast.
That said, it's equally true that the golly was a successful representative for the jams and marmalade manufactured by James Robertson & Sons and the catalyst for one of the UK's longest-running customer loyalty schemes.
The golly made his debut on labels and price lists produced by the company in 1910, although his origin is the subject of debate.
Legend has it that John Robertson, the son of the founder, got the idea after seeing children playing with golliwog dolls in the US. A more likely explanation is that the golly was ripped off from a character in the 1895 book The Adventures Of Two Dutch Dolls And A Golliwogg, illustrated by Florence Kate Upton. The book was very successful but Upton never trademarked her character.
By the slump-ridden 30s, the Robertson's golly was at the peak of his popularity as children collected jam-jar labels in return for golly-shaped enamel badges.
From the time the scheme began in 1928 until it ended in 2001, more than 20 million badges were sent out.