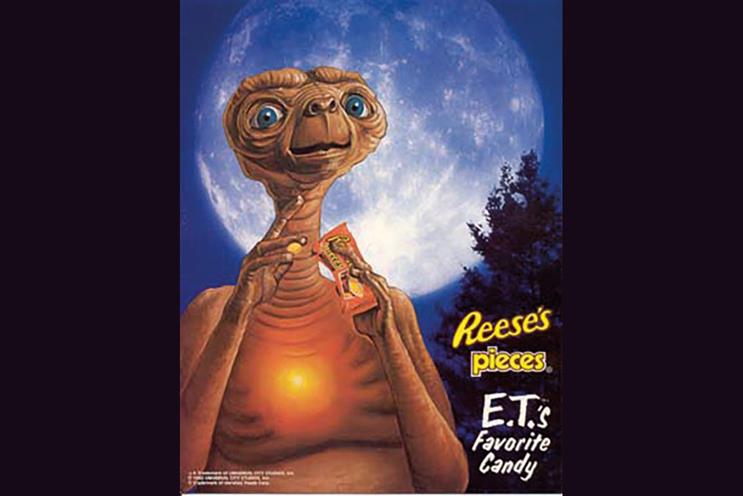 Not just any old sweets. These were Hershey-manufactured peanut-butter confections called Reese's Pieces and their cameo role in one of the world's biggest blockbuster movies turned out to be a brilliant marketing coup.
The irony is that it all might have been very different had Steven Spielberg, ET's director, not been turned down by the notoriously frugal and un­predictable John and Forrest Mars, who flatly rejected his suggestion of a tie-up with their M&M's brand.

Mars' loss, though, turned out to be very much Hershey's gain. And the man who made it so was Jack Dowd, then Hershey's vice-president of new-business development.
Dowd knew that, in accepting Universal Studio's offer and agreeing to spend $1 million over a six-week period promoting ET in exchange for the rights to use the alien in ads for Reese's Pieces, he was taking a substantial risk.
Although assured that ET would be a loveable character and not scary, Dowd wasn't allowed to see the script or told the movie's plot, and never met Spielberg.
Nevertheless, it paid off handsomely for Dowd, who had previously spent 18 years in ad agencies before joining Hershey from Boston's Kenyon & Eckhardt in 1966.
Within two weeks of the movie's release, Reese's Pieces' sagging sales had tripled, with some distributors reordering as many as ten times during that period.
Dowd later calculated that his $1 million investment had resulted in $15-20 million worth of promotion for the brand.