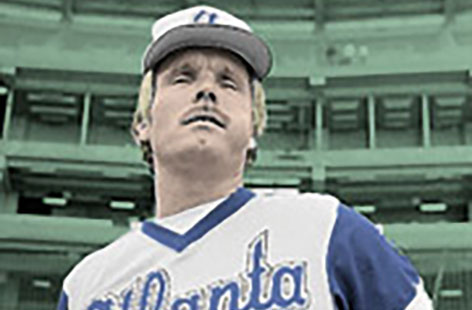 At the time, it might have seemed more like hubris on the part of Turner, a brash and boastful former ad executive notorious for his maverick behaviour and prepared to do almost anything to make his mark in TV broadcasting.
But to judge Turner super­ficially was to seriously underestimate him. Having successfully run his family's billboard business in Atlanta after his father's suicide, he had an instinct for following the money. And as he watched his clients switching more of their budgets to TV, he knew where that money was going.
Against the advice of his financial advisors, Turner traded $2.5 million of his company's stock for the failing Atlanta UHF station in 1975, turning its fortunes around with old movies, sports and reruns.
But his pivotal moment came when he bought the Braves as well as the Atlanta Hawks basketball team to become the catalysts for his "superstation" concept.
Turner was to benefit not only from the fee charged to cable companies picking up his signal but also from the broader attention his sports teams got and the extended audience for his advertisers. By the end of 1976, his station was being carried by 20 cable stations across the US.
It was enough to alert the big media owners – notably Rupert Murdoch – to cable TV's potential, precipitating a raft of new satellite-delivered channels, including Turner's own CNN.
Meanwhile, national advertisers were beginning to see cable's programming as a means of reaching selected audiences.