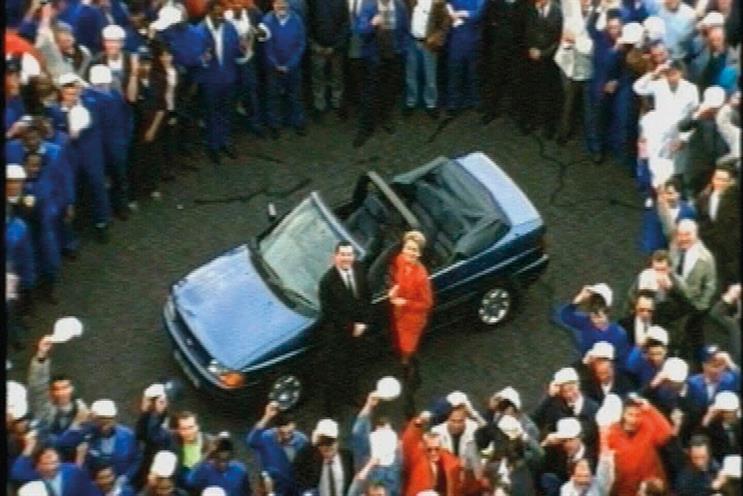 Not least is the risk of being labelled racist.
When it comes to international campaigns, one size doesn't always fit all and ads that might not raise a murmur in some markets might provoke a storm of protest about racial prejudice in others.
What happened to Ford in the UK provides an object lesson in the pitfalls of taking advertising across borders.
In 1991, five people of ethnic minorities were in­vited to appear in a picture showing the diversity of Ford's Dagenham workforce.
Five years later, the image was used again by Ford's agency, Ogilvy & Mather, for a promotion in Poland. But because it did not accurately portray Eastern Europe's ethnic mix, the faces in the photograph were replaced by white ones.
Ford, which found itself under attack in parliament, withdrew the posters and scrapped thousands of copies of a promotional booklet featuring the all-white line-up on its front cover. It also handed over £1,500 cheques to each of the workers in compensation.
A statement from Ford claimed: "When the mistake was discovered, immediate action was taken to withdraw the brochure containing the picture. There was absolutely no racial motive."
Microsoft fell victim to a similar gaffe in 2009 after adapting one of its US ads showing three employees – one white woman, one Asian man and one black man – seated around a meeting table.
When the ad appeared in Poland, the head of the black executive had been super-imposed with that of a white man. Microsoft replaced the ad with the original.
While brands might once have expected to recover fully from such blunders, extra vigilance is required when communicating with today's empowered consumers, who are increasingly prepared to hold them to account.
---
Things you need to know
In 2013, PepsiCo pulled an ad for Mountain Dew showing a woman having to pick out her attacker from a police line-up of five black men and a goat.
The same year, Chevrolet apologised for an ad in China with a song about "the land of Fu Manchu" where all the girls sing "ching, ching chop-suey".
All Nippon Airways withdrew a TV ad in 2014 in which a pilot, discussing how to widen the airline's appeal to non-Japanese passengers, dons a large false nose and a blond wig.