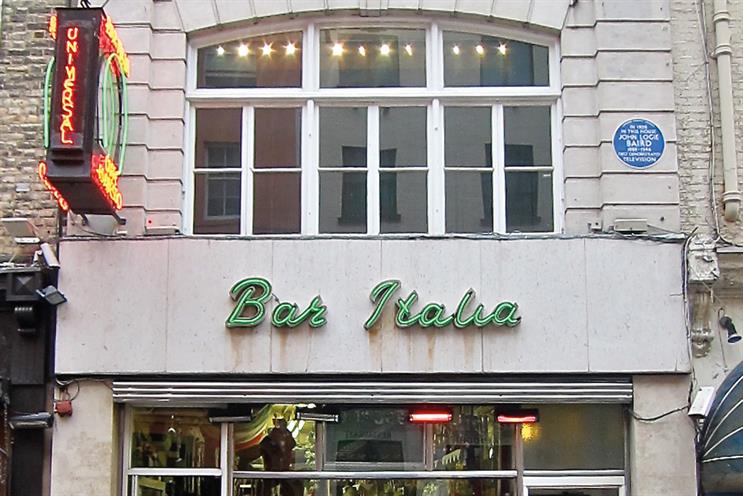 And such has been the appeal of being located in this small area that even those agencies that choose to break free of its embrace invariably experience more than a twinge of sadness.
Why does Soho still exert a siren-like pull? Perhaps it has something to do with its racy and notorious past, when it was home to prostitutes and racketeers. More likely, it was to do with the natural affinity between the district's bohemian and avant-garde culture and a UK ad industry that was developing its own distinctive style and tone.
Whatever the truth, Soho and adland were, for a long time, almost synonymous. Indeed, a recent Westminster Council survey showed that 23 per cent of Soho's workforce was employed in the creative industries, making it one of the most creative square miles in the world.
It was in the 60s that Soho began staking its claim as the industry's "spiritual home". Back in the 20s, most large London agencies plied their trade in Aldwych and Kings-way. This was because the area was close to Fleet Street, then the centre of the newspaper industry, which was the ad agencies' major client.
Not that the Soho arrivistes – including agencies, TV and radio studios and post-production companies – received much of a warm welcome from the district's habitués.
Jeffrey Bernard, Soho's most famous scribe, feared agencies had brought the apocalypse with them.
"Soho is dead," he wrote in the early 80s. "Massive injections of advertising executives with pocket bleepers and a taste for cheap wine have finally killed off what was just about the best part of London for anyone who never saw virtue in work for its own sake."
---
Things you need to know
Agencies began moving out of Soho in significant numbers in the mid-90s, mostly due to the limited availability of office space.
In the late 80s, Olympia & York, the then owner of the Canary Wharf development, tried to tempt agencies away from Soho by creating an "advertising village" in Docklands. Only Ogilvy & Mather agreed to go.
Recent years have seen agencies spread across London, including into the area north of Oxford Street dubbed "Noho".