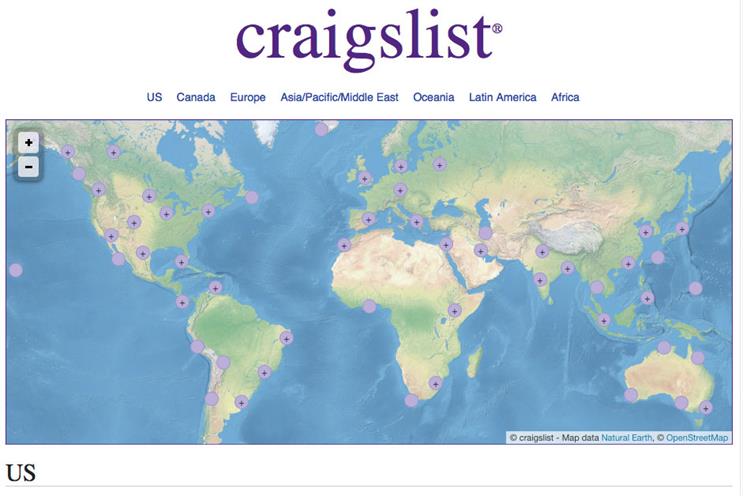 Newspapers demonise him as the man who began digital media's plundering of their massive classified ad revenue and sending them into irreversible decline.
His apologists claim that the slump in newspapers' revenue would have happened anyway. They suggest it has been driven by the explosion of web pages and the ad industry's increased focus on digital markets.
Whatever the truth, Newmark, a one-time software engineer, has become very rich as a result of setting up Craigslist in his San Francisco apartment in 1995. What began as a simple email distribution list for friends has evolved into the world's 30th-biggest website, offering a cheap and easy online alternative to classified ad pages. In 2010, Forbes estimated Newmark's net worth at $400m.
In the process, Craigslist, besides opening a door through which the likes of eBay and Gumtree have poured, is calculated to have taken $5bn of revenue away from US newspapers between 2000 and 2007.
Unsurprisingly, newspaper bosses have been screaming in pain ever since Craigslist first made its presence felt. In 2006, the San Francisco Bay Guardian compared Craigslist to the domineering Walmart and accused it of "threatening to eviscerate" local newspapers.
For his part, Newmark refuses to shoulder the blame for newspapers' plight. "I'm still waiting to see any hard evidence for cause-and-effect," he told The New York Times in 2013. "I've been paying attention for a long time."
Robert Seamans, an assistant professor at New York University's Stern School of Business, who has researched Craigslist's impact, takes a similar view.
While agreeing that Craigslist has had a huge effect on newspapers, he doesn't believe it has helped kill them. "We hear a lot about how the newspaper industry is dying or maybe a dinosaur," Seamans says. "I definitely don't think that's the case."
---
Things you need to know
Craigslist is in 70 countries. It generates more than 50 billion page views and 100 million new classified ads a month.
Newmark launched Craigslist as a hobby but it grew so fast that, in 1999, he switched to working on it full-time as it was incorporated into a private for-profit company.
A long legal battle between Craigslist and eBay ended in June 2015 when eBay sold back its 28.4% stake acquired in 2004.