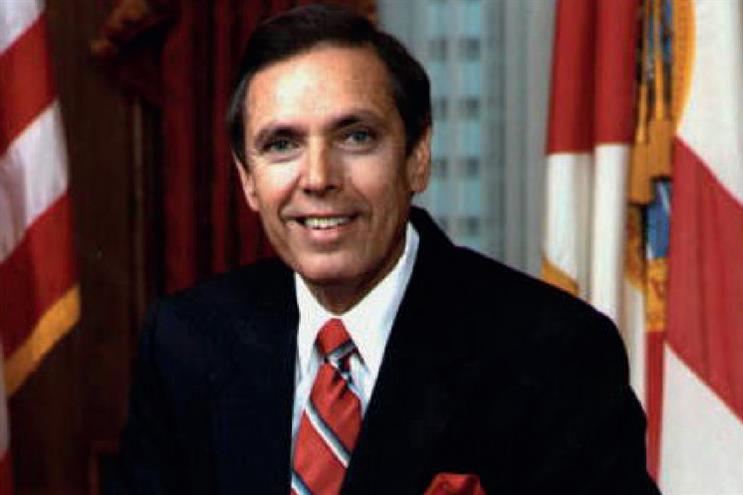 The US state of Florida introduced one. It was an unmitigated disaster.
In 1987, Florida's political leaders were in a fix. The state was desperate to finance the infrastructure needed to keep pace with its explosive growth and to fund services such as roads, bridges and schools.
But, unlike most other US states, Florida had no income tax and was constitutionally prohibited from adopting one. Legislators thought they'd found the answer to their cash shortfall by introducing a 5% tax on all kinds of services from those provided by lawyers and accountants to music teachers.
Most controversial of all was the move by Bob Martinez (pictured), Florida's governor, to extend it to all advertising in the state. This included TV, radio, newspapers and magazines.
The bill's passage into law provoked uproar and outrage. The Association of National Advertisers, fearful that other states would follow Florida's lead, pledged to mount "the largest lobbying effort in our history" against the tax.
Procter & Gamble, Kraft and Kellogg were among a number of big advertisers that stopped running commercials in Florida, hitting revenue for TV stations.
As marketing companies moved to neighbouring states to avoid the extra costs, opponents of the tax cancelled conferences and conventions in Florida, one of the US's most tourist-sensitive economies.
Crucially, the tax caused administrative meltdown. After processing 12 million ad transactions, Florida's Department of Revenue found that the administrative costs exceeded tax collections.
Six months after its introduction, the tax was repealed by Florida's legislature, but not before an estimated 14,000 jobs were lost as a result of it. Since then, 40 US states have considered an ad tax. All have rejected it.
Things you need to know
Broadcasters in Florida saw $93m in ad sales cancelled as a result of the tax.
Greece imposed a 20% special tax on TV advertising in 2012. Austria has had a harmonised 5% tax on advertising since 2000.
In the UK, the Advertising Standards Board of Finance collects a voluntary levy on advertising to help finance the self-regulatory system policed by the Advertising Standards Authority.