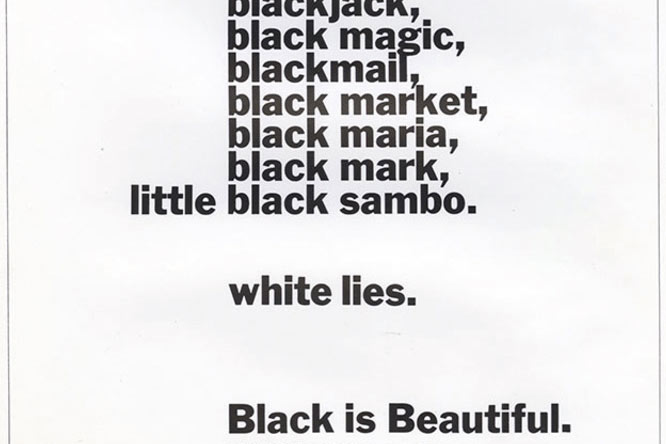 In the UK, black-owned agencies never gained momentum. The handful of shops that took their chance in the late 1980s never managed to get beyond niche briefs – mostly for haircare and cosmetic products targeting the Afro-Caribbean community – and into mainstream brands.
At the same time, major advertisers were reluctant to specifically target minority groups for fear of losing their broader appeal.
In the US, it was a different story. Widely regarded as the first black-owned full-service agency, Vince Cullers Advertising was set up in Chicago as long ago as 1956.
However, the agency was less the product of an enlightened society and more the result of the frustration and prejudice encountered by its eponymous founder.
Despite being an experienced and talented art director at Ebony magazine, Cullers became so embittered about not being able to land a job in a white-dominated ad industry that he launched his own agency.
It proved to be a groundbreaker. Not only did it convince marketers of the need to craft campaigns specifically for ethnic-minority markets, but Cullers himself mentored many of his African-American staff who were new to the industry.
By 1968, the agency had landed its first major contract, from tobacco manufacturer Lorillard, and went on to win assignments from Amoco, Kellogg, Pizza Hut and Sears. By 1972, there were 25 "black" agencies in the US.
Agencies such as Burrell Communications and Uniworld Group undoubtedly owe their success to Cullers' vision.
As Burrell founder Tom Burrell acknowledged: "It all started with Vince Cullers and we should not forget that."
---
Things you need to know
Cullers handed over control of his agency to his son, Jeffery, in 2002 and died the following year, aged 79.
Burrell, in which Publicis Groupe has a 49% stake, was hired by Hillary Clinton's presidential campaign to focus on African-American voters.
Some commentators are predicting that black agencies in the US will decline as the country becomes more multicultural and advertisers adopt a more total-market approach.