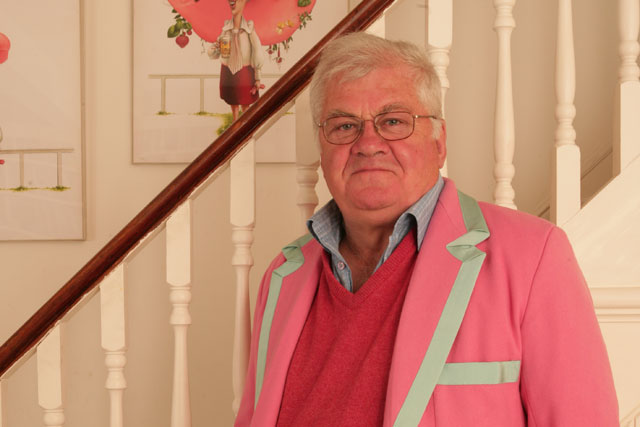 And one that was to have significant consequences not just for him but D&AD, the organisation of which he was then chairman and which had to pick up the tab.
Within months, the cash-strapped organisation had parted company with its free-spending chief after an investigation resulted in some astonishing revelations about his management of its financial affairs.
However, it was the £448 lunch for two, including a half bottle of wine costing £126, which grabbed the headlines. Booth-Clibborn charged the lunch against "PR", causing The Independent to suggest later that the initials must have stood for "profligate romp".
Booth-Clibborn's nemesis was D&AD's incoming president, Tim Delaney, a man with a reputation for rocking industry boats. "My motivation for changing D&AD was that it seemed wrong," Delaney subsequently recalled. "I didn't set off to fix D&AD. I just wasn't afraid to do it."
That D&AD was in a mess was unarguable. The esteem in which its creative awards were held belied the fact it had suffered its second successive trading loss despite an annual income of £700,000.
Its transformation was orchestrated by Anthony Simonds- Gooding, the ex-Saatchi & Saatchi group "enforcer" and one-time Whitbread group MD. As the new chairman, he set out D&AD's long-term vision and recruited the professionals to realise it.
D&AD still faces challenges if its status is to be maintained and its Pencils remain the awards that creatives would kill for. However, it is a world away from the once-enfeebled organisation sinking into the financial mire.
Booth-Clibborn, who departed D&AD with a £60,000 pay-off (much to the outrage of some members), has said little publicly about what happened to him - or the infamous lunch bill. He later claimed that he was treated shabbily after years of loyal service to D&AD.
THINGS YOU NEED TO KNOW
In 1991, at the time Booth-Clibborn was forking out £448 for lunch, a pint of milk cost 32p, a pint of beer was £1.37 and a large, white sliced loaf was 54p. The average weekly wage was £340.
Le Gavroche, founded by Michel and Albert Roux, was the first restaurant in the UK to be awarded three Michelin stars, although it lost one within two years of Booth-Clibborn's visit.
After exiting D&AD, Booth-Clibborn turned his full attention to publishing illustrated books on subjects ranging from traditional architecture to traditional art.
Today's D&AD makes only a small operating profit. All other money is ploughed into its education programmes.