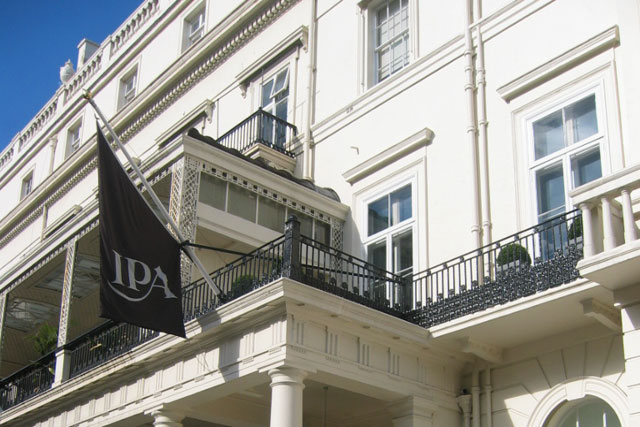 The building might have been made for the fictional Bellamy family. Indeed, for half a century, 44 Belgrave Square was the London base of the Wyndams, who lived for real the life enjoyed by their counterparts in Upstairs, Downstairs.
And it's fair to say that, even now, the 170-year-old building is still cited by some IPA critics as emblematic of a disconnect between a trade body that operates out of one of London's poshest locations while representing an industry more associated with the bustle of Soho and Covent Garden.
Ironically, the IPA has stayed put for so long - and has just negotiated a lease extension to 2090 - because it makes no economic sense to move out. The Duke of Westminster's Grosvenor Estates, the IPA's landlord, continues to offer generous terms in order that the square should remain "non-commercial".
Hamish Pringle, the IPA's director-general, argues that its physical distance from its agency members is an advantage because it is in neutral territory: "When our members come here, they leave their swords and shields at the door and share their knowledge."
And he claims it's apposite that the IPA should be sandwiched between the Malaysian and Turkish embassies "because we're the 'embassy of advertising'".
What's more, he contends, Belgrave Square provides an impressive backdrop when the IPA plays host to negotiations with media owners, top clients and members of the Government: "It shows we're not a two-bit outfit operating out of a suburban Nissan hut."
In recent years, 44 Belgrave Square has become much more of a living entity. Gone are the pictures of every past IPA president that used to line the building's huge staircase, making visitors wonder if they'd wandered into the Guildford Conservative Club.
These days, the place buzzes with activity, with rooms constantly in use for committee meetings, seminars and teach-ins. You might even think it was an agency.
THINGS YOU NEED TO KNOW
For 50 years, 44 Belgrave Square was the home of Percy Wyndam, the Tory MP for West Cumberland, his wife, Madeline, and their five children.
In January 1984, a workman's blowlamp started a fire that destroyed the building's top two floors. Water from firemen's hoses severely damaged the rest of the building. Staff stayed put while the 18-month refurbishment took place, although meetings often had to be held in member agencies.
In 2001, when the IPA mooted the idea of a single "supergroup" to become the voice of the UK's entire comms industry, it calculated it could raise up to £7 million by giving up the Belgrave Square lease. The plan came to nothing.