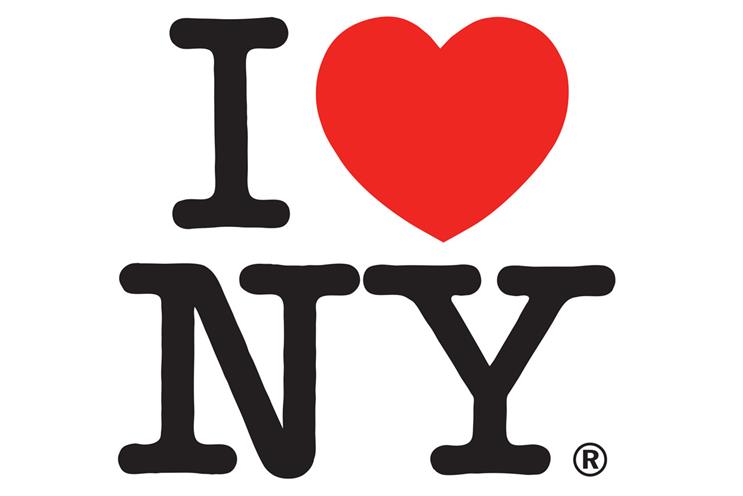 "That little scrap of paper is probably worth as much as a small Picasso," Glaser now says of that torn envelope on which he scribbled while riding in a Manhattan taxi and which went on to form the basis of one of the most famous – and most ripped-off – ad campaigns of all time.
Commissioned by New York state's department of economic development to create a campaign that would generate tourism, the agency was having to struggle with the most unpromising of briefs.
At the time, the city was crime-ridden, bankrupt and literally stinking after a strike by refuse collectors.
What was needed was a logo that would fuel optimism and raise spirits – and Glaser delivered it. Pulling a red crayon from his pocket in the cab, he sketched an "I" followed by the simple outline of a heart and the letters "N" and "Y".
Mary Wells, one of the founders of Wells Rich Greene, recalls how Glaser turned up with a selection of posters. While the team was examining them, he pulled out the scrap of paper. "I like this. What do you think?" he asked.
Glaser was sure he'd had his "light bulb" moment. "I felt excited," he later remembered. "The form and content were united in a way that could not be taken apart." However, he has not seen a cent of the $30 million the logo generates annually. He charged nothing for it because he wanted New York to benefit.