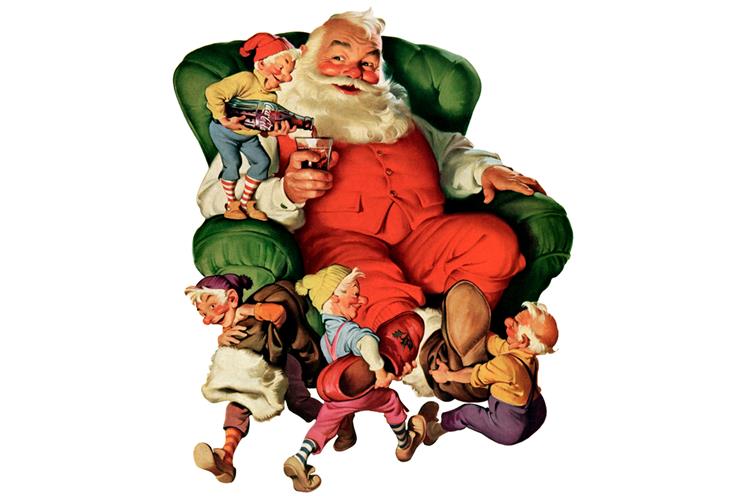 Of course, we know the first claim is utter nonsense. The second, though partially true, isn't the whole story.
While the old man who has fronted Coke's Christmas advertising since 1931 is the defining image of Santa Claus for millions of people young and old, he wasn't Coke's invention. The company and D'Arcy, its agency at the time, merely refined it.
The story that Santa was depicted in a red coat because red was Coke's adopted colour is a myth. As long ago as 1863, Harper's Weekly magazine featured a series of engravings by Thomas Nast showing Santa very much as he is today.
Santa's modern makeover began in 1930, when the artist Fred Mizen portrayed him in a crowded shopping centre drinking a bottle of Coke.
His ad was designed to feature what was claimed to be the world's largest soda fountain at the Famous Barr department store in St Louis. Although the ad, which appeared in the Saturday Evening Post, was for the store, it was Santa who stole the show.
It inspired bosses at Coke who were eager to boost sales during winter – then a slow time for soft-drink manufacturers. Tasked with bringing the idea to life, Archie Lee, a senior executive at D'Arcy in St Louis, turned to the commercial illustrator Haddon Sundblom.
He, in turn, took his cue from Nast's work, creating warm and colourful images of Santa – always with a Coke in hand to refresh him during his good work – for the next 33 years.