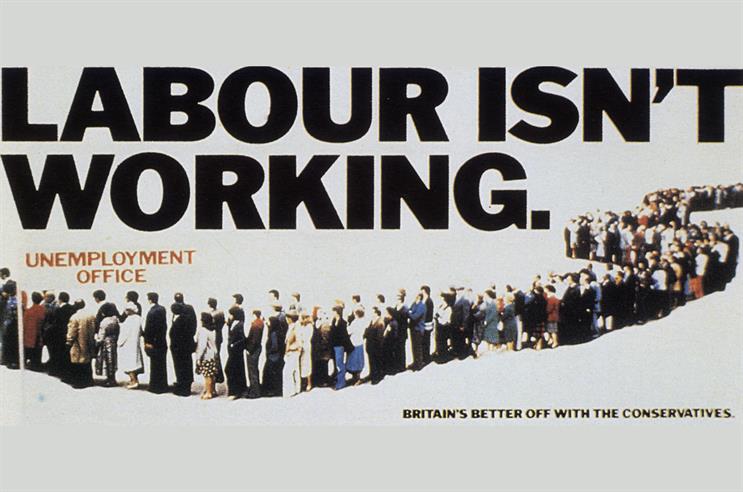 It heralded the arrival of US-style political advertising in Britain. And, more than three decades later, it remains the most iconic advertising of its kind in the UK.
Ironically, the poster depicting a dole queue snaking out from an unemployment office and disappearing into the distance almost never made it to the billboards.
Unable to use real unemployed people, Saatchi & Saatchi turned to members of the Hendon Young Conservatives, who were asked to gather at a North London park for the shoot. But less than 20 people turned up.
"I thought about calling it off," Martyn Walsh, who created the ad, later recalled. Instead, he photographed the same group of people over and over again.
The ad enraged the Labour government. At the time, ministers were contemptuous of political advertising, claiming it trivialised serious issues.
One was Denis Healey, who criticised the poster for duping electors by using people who were not genuinely jobless and claiming that the Conservatives were "selling politics like soap powder".
But his attack served only to guarantee the poster massive front-page coverage – and helped propel Margaret Thatcher to power.