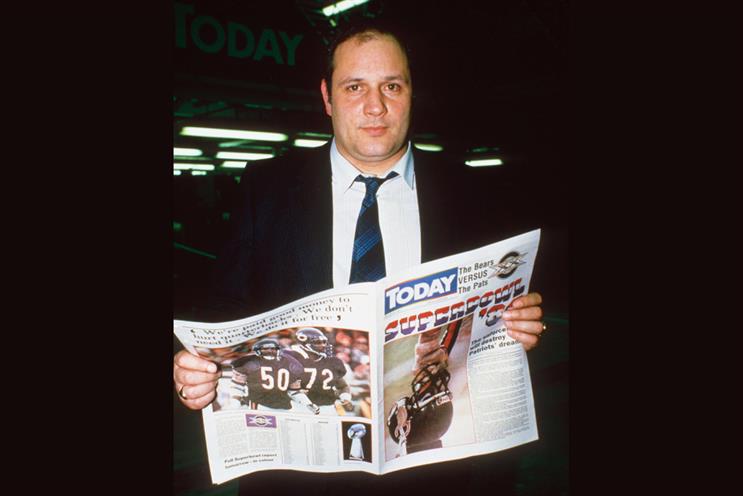 Today inspired Murdoch to take on union power and turn London Docklands into the high-tech home of a rejuvenated national press.
In showing how newspapers could be produced more cheaply by using computers almost exclusively for typesetting and printing, Today laid a path that The Independent and David Sullivan's Sport titles would follow.
In short, Eddy Shah, Today's founder, proved that any entrepreneur with a decent business plan could become a media owner.

Today's genesis was in Warrington, where Shah's Messenger Group provoked a bitter dispute by capitalising on the Thatcher government's legislation that allowed employers to derecognise unions.

Shah's use of an alternative workforce and new technology in newspaper production was the catalyst for Today, which launched on 4 March 1986. He predicted that it would create a revolution for advertisers and readers. The trouble was that the revolution benefited every other national title but his own.

On the eve of Today's launch, the computer system went down, resulting in it going to press two hours late.

Shah's prediction that, even with virtually no advertising, the paper could break even with a circulation of 600,000 turned out to be nonsense.

After four months, Today was bought by Lonrho, which, in 1987, offloaded it to Murdoch. On 17 November 1995, faced with declining circulation and the fact that other national newspapers had caught up, Today published its final issue.

Yet it had pioneered a lot of what, as far as the national press is concerned, we now take as read.