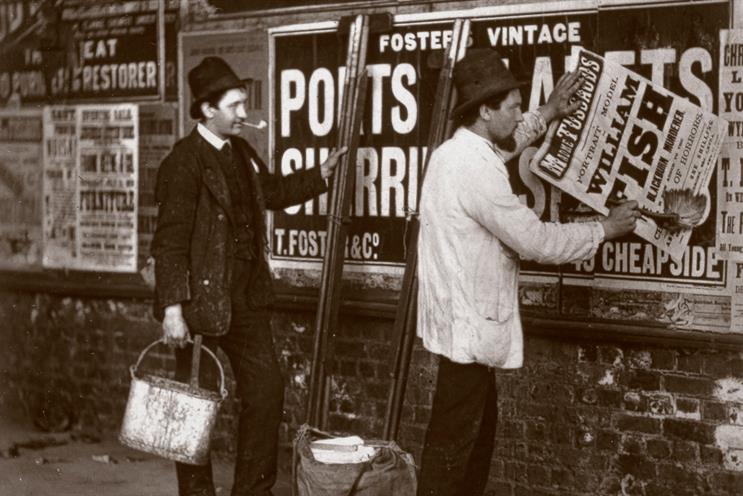 Indeed, he might have passed anonymously into history had it not been for a chance encounter with the man who prised his story out of him and preserved it for posterity.
Even more fortunately, the man in question was Charles Dickens.
What's more, Dickens was so profoundly affected by the outpouring of advertising taking place in London during the 1830s and 1840s that it influenced much of what he wrote.
Dickens seems to have been both fascinated and repelled by the new advertising media, particularly posters that appeared just about anywhere bill-stickers believed they could get away with.
The men responsible for all this were familiar sights in London. Clad in heavy cloth jackets with deep pockets, they carried tins of paste along with huge bags holding the posters and extendable sticks that enabled them to post bills at any height.
Today, though, historians suggest that the King of the Bill-Stickers was somewhat economical with the truth – and that Dickens swallowed his line in his feature that appeared in the journal Household Words in 1851.
First is his claim that his father had been a bill-sticker 80 years previously. Given life expectancy at that time, this seems highly unlikely.
Second is his assertion that his job was earning him 30 shillings (£1.50) a week – a large amount of money in the 1850s and a figure that one historian says "defies belief".