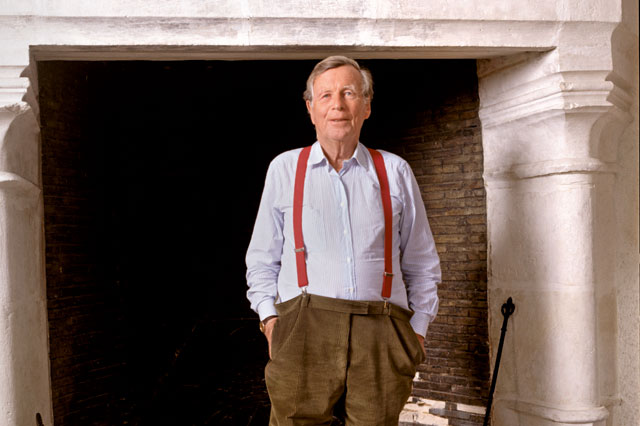 Chateau de Touffou was David Ogilvy's home from 1973 until his death aged 88 in July 1999. The eccentric genius who became the world's most famous adman described the place as "close to paradise" and his ashes are buried within its 150 acres.
Yet Touffou was always more than just Ogilvy's retirement refuge. It was the inspirational base from which he set forth to make speeches all over the world to trade associations, client groups and Ogilvy group senior executives.
And the traffic wasn't all one-way. Hundreds of staff from more than 200 Ogilvy & Mather offices around the world have visited. The tradition remains, with many meetings and events continuing to be held there by the Ogilvy group and its WPP parent.
Indeed, it has been suggested that Ogilvy's eagerness to take O&M public in 1966 with stock listed in London and New York - the first ad agency to do so - had a lot to do with him wanting some money to buy Touffou.
Ogilvy had discovered the 30-room chateau while on a cycling holiday. It not only suited his massive ego but also allowed him to indulge his passion for French food and wine, the country's landscape and its architecture.
His only worry was when the left-wing Francois Mitterand was elected president in 1981. "Mitterand is going to soak the rich," he complained in a telex to the O&M treasurer in New York. "I am rich."
Kenneth Roman, Ogilvy's biographer, suggests he chose to settle in France largely because it wasn't England. He claims Ogilvy never really got on with his English partners, who revered his brother, Francis, a brilliantly successful agency boss in his own right, and regarded Ogilvy as an upstart.
At Touffou, however, Ogilvy could revel in his guru status. His widow, Herta, who still lives there, recalls how he would want to know about everything that went on in the company while bombarding senior executives with notes. Meanwhile, there was a steady supply of fan mail to be answered.
THINGS YOU NEED TO KNOW
- A visitor once asked Ogilvy if the swimming pool at Touffou was where he practised walking on water. Ogilvy's reply? "I don't practice."
- Ogilvy admitted that, like the Lord High Executioner in The Mikado, he had a "little list" of people he'd like to incarcerate in Touffou's dungeon. It was topped by art directors who set type in reverse.
- Determined to end their obsession with awards, Ogilvy summoned some of the network's top creatives to Touffou, where he lectured them for five hours. Ogilvy admitted defeat when one of them left early - to attend the Cannes Lions.