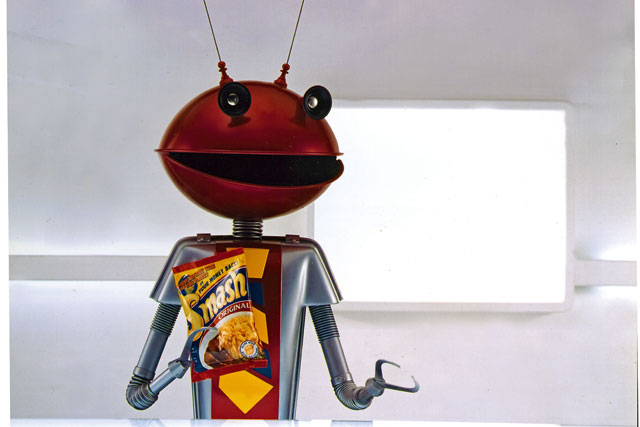 And not just because a panel of some of the industry's most respected figures brought together by Campaign chose its 1974 TV debut ad as the best of the 20th century, as did a national poll celebrating 50 years of commercial TV.
The Martians not only sent sales for the Cadbury instant potato product into the ionosphere, but also proved how memorable a truly clever creative idea could be.
It was one of the first ads to challenge the notion that packaged goods promotion had to be dreary and that only big agencies were capable of handling such accounts.
The campaign was the work of the up-and-coming Boase Massimi Pollitt - now DDB UK - whose legendary creative chief, John Webster, had resolved to break out of the grocery advertising straitjacket.
"It's crazy," Webster remarked to his copywriter Chris Wilkins over a drink at the local pub. "If anyone came down from another planet and saw that we bothered to peel potatoes, boil them and mash them up when you can get it out of a packet, they'd think we were barmy!"
Left with the brief, Wilkins sought the advice of Roger Shipley, BMP's head of TV. "I think he was the one who came up with the extra-terrestrial idea by suggesting an ad with a flying saucer," Wilkins remembers.
Wilkins began thinking about a famous sketch by the US comedian Bob Newhart. In it, Newhart pretends to be a cynical marketing man having a transatlantic phone conversation with Sir Walter Raleigh about the Tudor adventurer's discovery of tobacco.
"You can chew it ... or put it in a pipe ... or shred it and put it in a piece of paper," the marketing man, repeating Raleigh's words while trying not to collapse with laughter, exclaims. "Don't tell me, Walt. You stick it in your ear, right? Oh, between your lips. Then what do you do? You set fire to it!"
"Martians is a straight translation of that idea. How would people react to potatoes if they had never seen them before?" Wilkins says.
"I made hundreds of commercials plus a couple of feature films," Bob Brooks, the American who directed the spot, remarks. "But whenever I tell people about the stuff I've made, they're always most interested in the Smash ads."
THINGS YOU NEED TO KNOW
- The commercial's most popular moment happened by mistake. In one of the closing takes, as all the Martian puppets were supposed to be laughing, one of them fell sideways. When it came to the edit, Brooks decided to leave it in.
- The husband-and-wife team of Chris Wilkins and Sian Vickers went on to create the Direct Line four-wheeled red telephone and the Gocompare.com opera singer.
- Unauthorised copies of the Martians were made from car parts by workers at Ford's Halewood factory near Liverpool. One went up for auction last year.