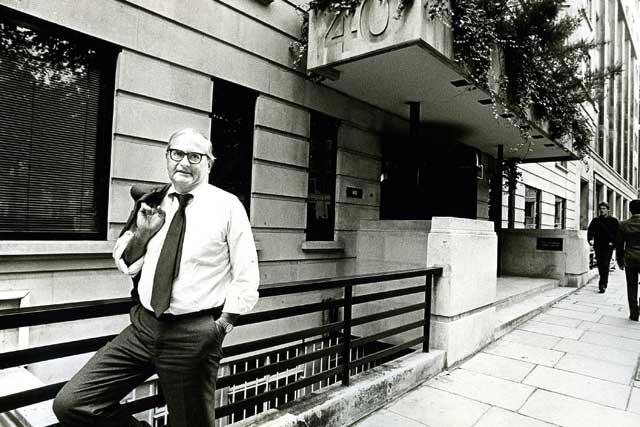 And that agency was JWT.
Just as David Ogilvy was declaring his intention to hire "gentlemen with brains", so too was JWT at 40 Berkeley Square, its home from 1944 until a decade ago.
The building epitomised JWT's culture. The account-handling department resembled a public school common room and double-barrelled surnames abounded, including John Lindesay-Bethune and Michael Cooper-Evans.
Harry, Lord Tennyson, a direct descendent of the poet, was a senior executive. One of the TV producers, Henry Bentinck, the future Earl of Portland, produced JWT's first Mr Kipling commercials.
With World War Two barely over, JWT attracted a fair share of ex-army officers. Jeremy Bullmore, a future JWT chairman, tells of a weary art director, having worked all night on a new-business presentation, hearing horses trotting around Berkeley Square at dawn. "Hullo?" he said. "The suits are up early this morning."
When Bullmore joined as a copywriter in 1954, he was invited to draw his £500 salary once a year. His bosses assumed (wrongly) that he had private means.
Yet, despite the perception of it as a place for posh boys, JWT could boast formidable brain power.
Indeed, its collective intellectualism resulted in a raft of iconic work, from "Persil washes whiter" to "have a break, have a Kit Kat".
By the end of the 90s, the Berkeley Square offices were beginning to look their age and served only to reinforce the feeling that London's oldest agency, dating back to 1899, was stuck in a time warp.
With the switch to Knightsbridge Green came a promise that JWT was moving with the times, with open-plan offices to encourage more collaboration between staff.
It was left to Bullmore to scribble the most memorable departing message on the walls of the entrance foyer at Berkeley Square. "Forty years - and never heard the nightingale," he wrote.
Things you need to know
- JWT's Berkeley Square offices became so famous that they featured in The Knowledge, the exam for London's black cabbies.
- Charles Saatchi was so annoyed at JWT's disdain for brash newcomers like him that he moved his group headquarters to Berkeley Square.
- Sir Martin Sorrell, the boss of JWT's WPP parent, presented the agency with a stuffed nightingale when it left Berkeley Square.