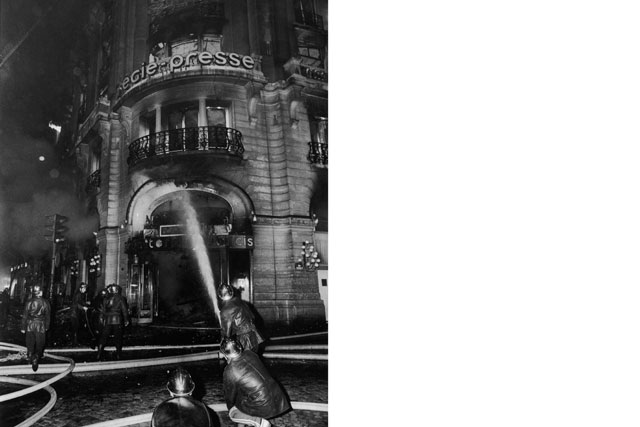 But the door, now on display in reception at the Publicis offices at the head of the Champs elysees, is a hugely symbolic link with Marcel Bleustein-Blanchet, the father of French advertising, who gave the country its first proper agency.
The original door gave entry into Publicis' first home - two rooms and a kitchen above a delicatessen in the Faubourg-Montmartre quarter - that Bleustein-Blanchet opened in 1927.
When Publicis moved to grander accommodation, he bought the door and took it with him. "I still see that door every day, and emotionally I have never stopped opening it," he later wrote. "I will always be a beginner."
Indeed, Bleustein-Blanchet never lost his thirst for knowledge and new experiences. At a time when France's chattering classes looked on advertising with disdain, he was always learning from the Americans how to do it better.
Ironically, his efforts were to lay the foundations for a group that was to provide a significant counterbalance to the US colonisation of global advertising with an empire that today embraces Saatchi & Saatchi, Leo Burnett and Starcom MediaVest Group.
Yet advertising was just one of several lives Bleustein-Blanchet packed into the one that ended in April 1996 at the age of 89.
Besides founding France's largest agency, he also established its first commercial radio station. edith Piaf made her first broadcasts on Radio-Cite and from it the French first heard news of the German-Austrian Anschluss.
Fleeing to London to escape the Gestapo, he flew bombing missions with the US Air Force and became an aide to General De Gaulle.
But Bleustein-Blanchet, the youngest of nine children of a Jewish-Russian emigre, who dropped out of school at 14 to help in his father's furniture business, was ever the restless action man, possessed of boundless self-confidence.
So much so, that he was sure he could take French advertising beyond the banal - and that companies would be prepared to pay for help to create good ads. He claims to have been turned on to the idea by a broker who used to pick up the ad copy he wrote for one of his brother-in-law's furniture stores for delivery to Havas.
Wanting to hide his age - and because advertising had such a bad reputation in France - Bleustein-Blanchet wore stripped trousers and a bowler hat to drum up his first business for Publicis. It worked. He was a millionaire aged 23.
THINGS YOU NEED TO KNOW
- The original office door was destroyed in the fire that razed the Publicis headquarters to the ground in 1972. Bleustein-Blanchet had to rebuild the agency from scratch.
- He is said to have told his protege, Maurice Levy, on his first day at the agency that he would one day run the organisation.
- Bleustein-Blanchet's office remains largely as he left it. Today, it is occupied by his daughter, elisabeth Badinter, the chairman of the Publicis supervisory board.