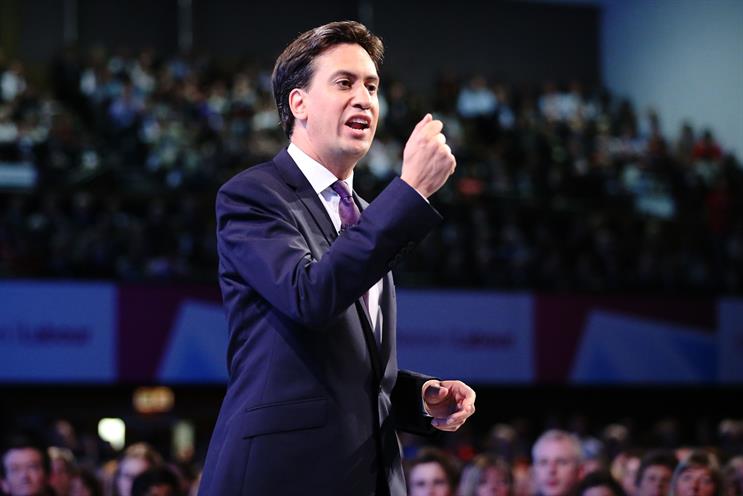 Labour's Shadow Culture Minister Helen Goodman ruffled more than a few advertising feathers recently. But 40 years after adland established its own independent funding regulation body – the Advertising Standards Board of Finance – government interference could be far worse.
As reported by Campaign, Goodman told the audience at this year's Advertising Association Lead conference that a Labour government "would not be afraid to legislate" against all sorts of ex­cessive marketing practices. She said she was particularly concerned about gambling commercials before the 9pm watershed.
The WPP chief executive, Sir Martin Sorrell, was among those to hit back, asking why the shadow minister was not championing a sector that, according to Deloitte, underpins £100 billion of Britain's GDP instead of linking "excesses in marketing" to the attitude of looters during the 2011 London riots.
Attacks on advertising are nothing new. It was at another AA conference, in May 1974, where a political assault came around "consumer protection" – the phrase of the day.
The conference was held in Brighton and took place just three months after the election of a Labour government, which was threatening to introduce statutory controls on advertising. Shirley Williams, the Secretary of State for Prices and Consumer Pro­tection, and John Methven, the director-general of the newly created Office of Fair Trading, were both invited to speak.
The industry had drawn up a new Code of Advertising Practice and launched it in Brighton with a flourish. In a two-barrelled attack, Williams and Methven made it clear that it was nowhere near enough.
To make the system fully effective, they said, the public must know about the code and the Advertising Standards Authority, so they could bring complaints and make their views known.
The ASA's annual report for 1974-75 recorded further criticisms: "They questioned the extent to which the code was enforced in fringe areas; and they doubted whether there was sufficient protection for the very young, the very old and those who had special problems such as ill health, weight or financial stress.
"They wanted to see more examination of advertisements before publication, particularly in special areas such as cigarette and alcoholic drinks advertising. And they made it plain that more resources would have to be provided for it by the industry."
There was shock and outrage among some industry leaders at the conference. But they got the message and quickly took steps to respond. Within months, they had created Asbof to fund the ASA and introduced a surcharge of 0.1 per cent on ads appearing in the press, direct mailings, the cinema and outdoor media.
More ASA staff were taken on to monitor ads and respond to the increasing number of complaints, and there was a new advertising campaign – using the "tick" logo and the phrase "Legal, decent, honest, truthful" – that received thousands of pounds of free space in newspapers and magazines.
This in turn put greater consumer pressure on TV and radio commercials, which – unlike ads in the press and cinemas and on posters – were controlled by the Independent Broadcasting Authority under statute. Gradually, the rules got a great deal tougher.
Forty years on, under renewed pressure from campaigners and governments, the controls have got even tougher. But had the industry not responded as it did in 1974, it might have found things much worse.