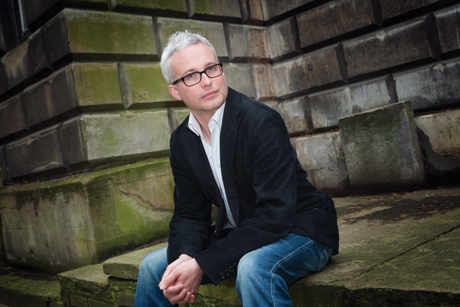 Social media has become integrated into our lives. In fact, a recent report by Socialbakers found that, by the end of 2012, one in four people in the world will be using a social platform of some kind. We know how to share, like, comment and pin. And our parents do, too. So much so, that our online activity is becoming directly connected to tangible actions in our offline lives - from simple examples such as watching TV while on Zeebox to Google's almost apocalyptic Project Glass, the tech giant's augmented reality eyewear.
At this point, it is fair to say that most of us understand the technology behind social platforms. We are used to logging in and sharing our lives through these virtual social circles. But that doesn't mean there isn't still scope for an exciting future. Innovation is happening all the time as new technologies pop up, demonstrated most recently by the phenomenal success of Pinterest. Mashable recently reported that the social photo pinboard site now has 1.36 million users a day, a 2,702.2 per cent increase since May 2011. The opportunity for brands is exactly here - by finding ways of using technology creatively.
At MBA, that is exactly where we believe the sweet spot is - at the junction between creative thinking and technological savvy. And that's also where the opportunity lies for brands in social spaces; finding the balance between technical know-how and creative inspiration. It's how clients such as Spencers Solicitors have driven real value for their business through using social. The brand's "should they claim?" campaign created a social hub, using Twitter and Facebook to innovatively bring to life its campaign. Big ideas are still big ideas - digital just gives them new places to play.
But it is equally important to remember that, while all this digital wizardry is impressive, social networks are not anything new. In fact, as Henry Jenkins recently pointed out during a talk at the University of Westminster, social networks are age-old. Grassroots production and circulation of content has been in existence for centuries - just think about all those zines printed with toy printing presses, the underground newspaper movement and even amateur radio stations. All that the digital world has done is provide an opportunity for these social networks to grow across new platforms - and empowered them with the ability to connect far more people far more quickly.
And that means that at the heart of all this - and the place where the real opportunity lies for this powerful fusion of technology and creativity - is human behaviour. After all, digital technology has not fundamentally changed communication, it has just amplified it. By using these social networks to intensify users' existing activities, we have a golden opportunity to become further integrated into people's lives and, even more importantly, to become a cherished part of them.
Our campaign for the online local bookstore business Hive embraced this principle. "Write the last chapter" amplified the basic human desire to write and share stories, but embraced technology in order to make the process as engaging as possible. After all, as the Google Creative Lab strategist Gautam Ramdurai commented at Planningness 2012: "The more digital we get, the more human we have to be." Luckily, social networking sites are starting to realise this, becoming more beautiful, intuitive and more human with every redesign.
Take the social network Path, for example. The use of Dunbar's number (a theory on the number of trusted relationships humans can maintain throughout life) ensures users have a set of friends that are more representative of their real life.
Path's interface is also incredibly intuitive - so much so that it stirred the social networking giants to rethink their designs. Facebook launched Timeline, a feature focused on providing a more holistic representation of its users' lives. Chris Cox, the vice-president of product at Facebook, said that its aim was to "make the experience of using Facebook as seamless and easy as talking to people in real life". The redesign not only looked better, but it allowed users to integrate their lives more into the Facebook experience, letting them retrospectively add events such as birthday parties, trips, marriages and even broken bones.
Google+ followed suit, undertaking an entire facelift that included a reimagining of its mobile interface. Vic Gundotra, its senior vice-president, commented that the change signalled "a simpler, more beautiful Google".
The growing importance of mobile, as witnessed by the announcement that 80 per cent of UK access to Twitter is through a mobile device, further shows the way social is able to play a more integral role through mobile devices. As social networks begin to design for intrinsically intuitive mobile devices such as the iPhone, the quality and approach of their mobile site design becomes more intuitive too.
However, the real value of this combination of the technical and the creative is only useful to brands if they can measure it. Enhanced monitoring technology - Google's integration of social into Google Analytics, for example - is providing help in proving the effectiveness of social media communications. But questions still surround its value for brands. In order to ensure that we create real value for the brand, we need a more holistic approach to measurement.
It's a similar story to TV. Of course, TV is documentaries, news, films, brand TV ads, DRTV ads, party political broadcasts and much, much more. You wouldn't look for a single way to measure, so why insist on doing the same for social? And counting likes simply isn't enough - especially when the intention behind the click is often so difficult to ever conclusively interpret. I may like a brand because I've loved it forever, but will (probably) never buy - such as that Aston Martin I've had my eye on for the past 20 years. I may like something to get entry into a prize draw. I may like something because I have admired an ad it has done, or because it's a cause I support. Are likes causal or correlated to success? Sadly, for advertisers, all likes are not alike.
All of this means that measurement in the social space needs to be specific to what you are trying to achieve and intrinsically linked to the business and marketing objectives. While it might seem like a terrifying prospect, it is important that we rise above the channel metrics and find evidence to demonstrate that the campaigns performed against the overarching business objectives. It is the only way to make sure that the work is really working - and the only way to ensure that the presence of advertisers on social platforms is enhancing the experience, rather than detracting from it.
In essence, social media is intrinsically linked to a deeply rooted human behaviour. And it works best when it's a perfect mix of creativity and technology - because that is the best way to ensure we are being useful, interesting or entertaining for people in their daily lives. That is what we believe in at MBA, the mixture of the creative and the technical to drive value from every platform we put our clients on to.
James Devon is the planning director of MBA
POINT OF VIEW
Facebook or Google+?
Google+, but I am a "small bet on long odds" kinda guy.
My favourite social media is ...
Chatting over a beer/glass of red wine.
I balance personal and professional in social media by ...
Having a clear purpose for how I use each platform.
I can't forgive ...
Spammy messages on inappropriate hashtags.
The worst thing about social media is ...
The number of self-professed gurus.
In five years' time ...
Hopefully fewer gurus and more practitioners.