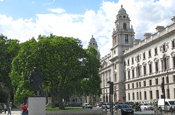 The agency will promote a range of government entitlements available to new parents such as child benefits, child trust funds, child tax credits and the recently introduced health in pregnancy grant, which are aimed to help parents provide a better financial future for their children.
To help communicate the benefits, Iris will work across a number of channels including digital, experiential, print, sales promotion, PR and ambient platforms.
Iris won the brief just one month after it was appointed to develop campaigns for the Department of Health and Department for Children Schools and Families.
Steve Bell, the managing director of Iris London, said: "We're delighted to be appointed to this important piece of business and look forward to developing engaging campaigns that help parents navigate their way around the financial support available to them and their children".