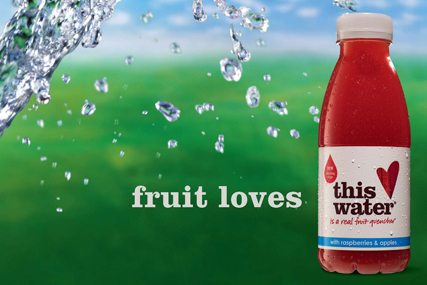 The agency was appointed to the advertising account for the drinks brand, which is owned by the Innocent subsidiary Fresh Trading, in October. HMDG secured the business following a pitch against Isobel, Albion and two other undisclosed agencies in a process handled by Agency Insight.
The agency was briefed with creating a creative campaign for the brand that would launch across a number of media channels, having previously produced the majority of its campaigns in-house.
A spokeswoman for the company said: "After working with HMDG for a number of months on our summer creative brief we reviewed the situation and decided that the best route forward for This Water would be to work with a group of freelance creatives on an ad-hoc basis, as opposed to retaining an agency. This is how we came to work with the Gallery Network."
She added: "HMDG and This Water maintain an amicable relationship and both parties are open to working with each other in the future."
This Water used The Gallery Network to source freelancers for its biggest ever campaign, which breaks on Monday 17 May. Ray Massey (photographer) and Light TV (TVC director) were appointed to work on the campaign, with Greg Stephenson and Chris Stack of digital agency Ralph and Co. also working on the project.
The TV ad shows lemons, limes, oranges, raspberries and apples enjoying water, which is set to Billy Ocean's power ballad "Suddenly".
The activity is based around the summer. Digital advertising panels will be turned on during hot weather, carrying the message "fruit loves" alongside a bottle of This Water.
As well as a summer focus, the ads also aim to promote the two new This Water variants, Oranges & Lemons and Raspberries & Apples.
Sarah Smart, marketing manager at This Water said: "This is an exciting time for our brand, three years after it first launched. We are significantly lifting our investment this summer with a heavyweight nationwide outdoor campaign and our first ever TV commercial. This activity will introduce our brand to many new consumers as well and highlight our two delicious, new refreshing recipes."
She added: "The creative for the campaign is simple and effective, and the media plan addresses consumers at points when they will really want refreshment: when the sun is shining."
The drinks range was introduced in 2007 when Smoothie company Innocent rebranded its Juicy Waters range as This Water.
In 2008 the Advertising Standards Authority upheld a complaint against an ad for This Water for failing to explain that the product contained sugar.
This Water disagreed with the ruling on the ad, which featured the strapline "Simple, natural, refreshment", as it claimed the product contained only natural sugars and no artificial flavourings or sweeteners.