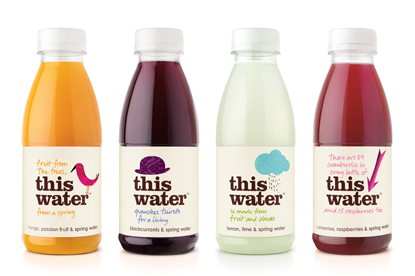 The agency secured the business following a pitch against Isobel, Albion and two other undisclosed agencies in a process handled by Agency Insight.
HMDG has been briefed to develop a creative campaign for the brand that will launch across a number of media channels in 2010. Previously, This Water, which is made with fresh fruit juices and natural sugar, produced the majority of its campaigns in-house.
The appointment follows shortly after Innocent moved away from in-house advertising by hiring Fallon to handle its account in August.
Last year, the Advertising Standards Authority upheld a complaint against an ad for This Water for failing to explain that the product contained sugar.
This Water disagreed with the ruling on the ad, which featured the strapline "Simple, natural, refreshment", as it claimed the product contained only natural sugars and no artificial flavourings or sweeteners.