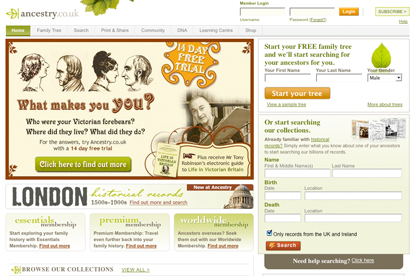 The agency landed the business following a shoot-out against VCCP and Delaney Lund Knox Warren in a process handled by the AAR.
HMDG has now been briefed to produce a campaign that will span TV, press, outdoor and digital, and is set to break in the autumn.
Previously, Ancestry.co.uk had worked with Bright, which did not repitch for the business. The agency created a direct response campaign for the website, aimed at raising the public's interest in their family history.
Before working with Bright, Ancestry.co.uk also used the direct marketing agency Targetbase Claydon Heeley to produce its first advertising campaign.
The decision to appoint HMDG was made by Ancestry.co.uk's recently appointed managing director, Olivier Van Calster, who joined the company from eBay in December 2008.