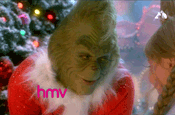 The company has approached several agencies and is currently putting together a shortlist. It is understood that HMV aims to have made a decision before the end of the year.

The account will be predominately focused on digital advertising, with some in-store activity.

The appointed agency will handle HMV's transactional activity, in-store and online marketing to drive people to its website, and ongoing management of its website, HMV.com.

Agencies have been briefed to find an answer as to how HMV can overlap its in-store and online consumer experiences to evolve the business from simply being a place where you buy music.

There is no retained incumbent on the account, but LBi has worked on a project basis for HMV since it was appointed in June 2007 to create a social networking site, Get Closer.

The review follows the departure of Gideon Lask, HMV's e-commerce director, who left in autumn to join Universal Music as its senior vice-president for business development.

Lask was responsible for Get Closer, the retailer's digital music store and last year's relaunch of HMV.com.