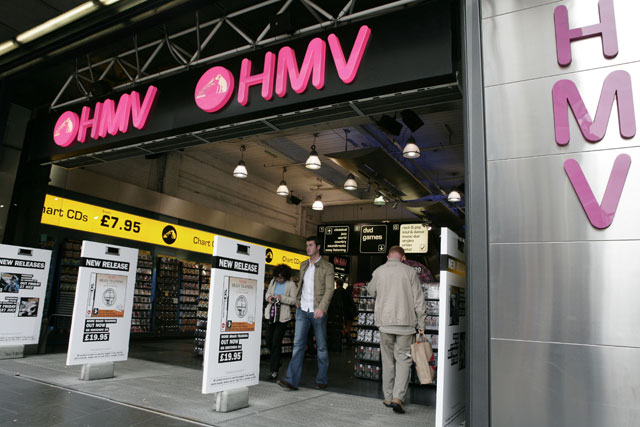 In its trading update for the five weeks ending 31 December, issued today (9 January), the company revealed total retail sales were down 16.9% year on year and total group sales were down 16.6%.
As in December, its update bore the disclaimer that "the economic environment and trading circumstances create material uncertainties which may cast doubt on the group's ability to continue as a going concern in the future, and these uncertainties continue".
But Fox sought to accentuate the positive, saying: "The continuing actions to focus the business and to expand our technology offering are beginning to show through.
"We are seeing a combination of a slowing of the decline in music and film, and acceleration in the growth of technology. Undoubtedly, trading conditions and the consumer environment remain challenging, but we remain confident in HMV's future prospects."
HMV Retail is attempting to combat the migration of its consumers to the web by repositioning itself as a technology specialist.
In the 144 stores refitted with an extended technology range, like-for-like technology sales increased 51% in the five weeks to 31 December, marking an improvement on the average increase of 42% since the respective store refit dates.
HMV Group says its review into the potential sale of HMV Live, its live music division, is "continuing to make good progress".
HMV Live softened the sales decline of the overall group by recording a 1% like-for-like sales decline for the five weeks ending 31 December.
However, total sales for the live music division increased 13.3% as a result of the company acquiring new venues, compared to the same period last year.
Follow Matthew Chapman at @mattchapmanUK