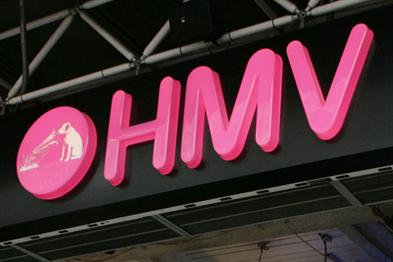 The troubled retailer today (19 December) updated the market and disclosed that it had failed to improve trading, as it comes under pressure from internet and supermarket competition.
The company said: "The economic environment and trading circumstances create material uncertainties, which may cast significant doubt on the group's ability to continue as a going concern in future."
But the group said it was in constructive discussions with its banks over its finances.
In order to improve its finances, the group said its live music division, HMV Live, could be sold off, after a strategic review of its operations.
HMV, which sold the Waterstones bookstore chain earlier this year, reported its financial results for the 26 weeks until 29 October.
Its £36.4m pre-tax loss compares to a £27.4m loss for the same period in 2010.
The group has earmarked 40 of its stores for closure and to date has shut 26, leaving it with just 256 shops.
HMV has restructured its business and switched its focus to selling technology produtcs, such as headphones and iPads.
It said that it fitted 144 stores with an extended range of portable digital products.
In the seven weeks to 17 December, HMV retail like-for-like sales were down 13.2%
HMV has also copied Apple in formatting its stores, to offer customers a better consumer experience.
Commenting on the results, Simon Reed, HMV chief executive, said: "This has been a challenging start to the year. However, we have taken decisive action to restructure the business and are now seeing the benefits of this, particularly in our technology products business,
"Like all consumer-facing companies, we are facing tough trading conditions, but we continue to push forwards through this period. We remain well prepared for the key trading days ahead."
Follow John Reynolds on Twitter @johnreynolds10