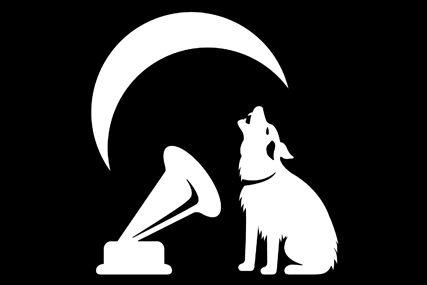 The entertainment retail specialist has agreed to "unleash" Nipper to reflect the film's werewolf tribe, in a deal brokered with its film company E1 Entertainment.

The revamped logo will feature in HMV's national press advertising for the DVD and Blu-ray releases of the film, and will also feature across HMV's shop windows and in-store posters.

It is only the second time the century-old logo has changed. It first happened in 2007, when Gromit of 'Wallace & Gromit' fame "stood in" for Nipper.

HMV hopes the move will promote pre-orders of its three retail exclusive DVD sleeves to the 'Twilight' films' cult following.

Rudy Osorio, head of DVD at HMV, said there was "no escaping the popularity of 'The Twilight Saga'", so it was agreed to morph Nipper.

He added: "The end result for our pre-release advertising is a playful, but also striking emblem for the film, which will be seen by a huge audience all over the country.

"We have already had a few instances where fans have removed New Moon pre-order posters from HMV hoardings, so I feel sure they'll show just as strong an appetite for this one-off Nipper wolf promotion and for the New Moon limited edition gift card."

'The Twilight Saga: New Moon' is a follow-up to the international box office film that was a UK box office hit last year, generating more than £26m.
HMV is hoping the film's popularity will help boost footfall into its stores this Easter.
Led by Simon Fox since 2006, HMV recorded its third consecutive year of record trading during the 2009 Christmas period.
Like-for-like sales were up 2.2% over the last five weeks of the year and total sales were up 14.6%.